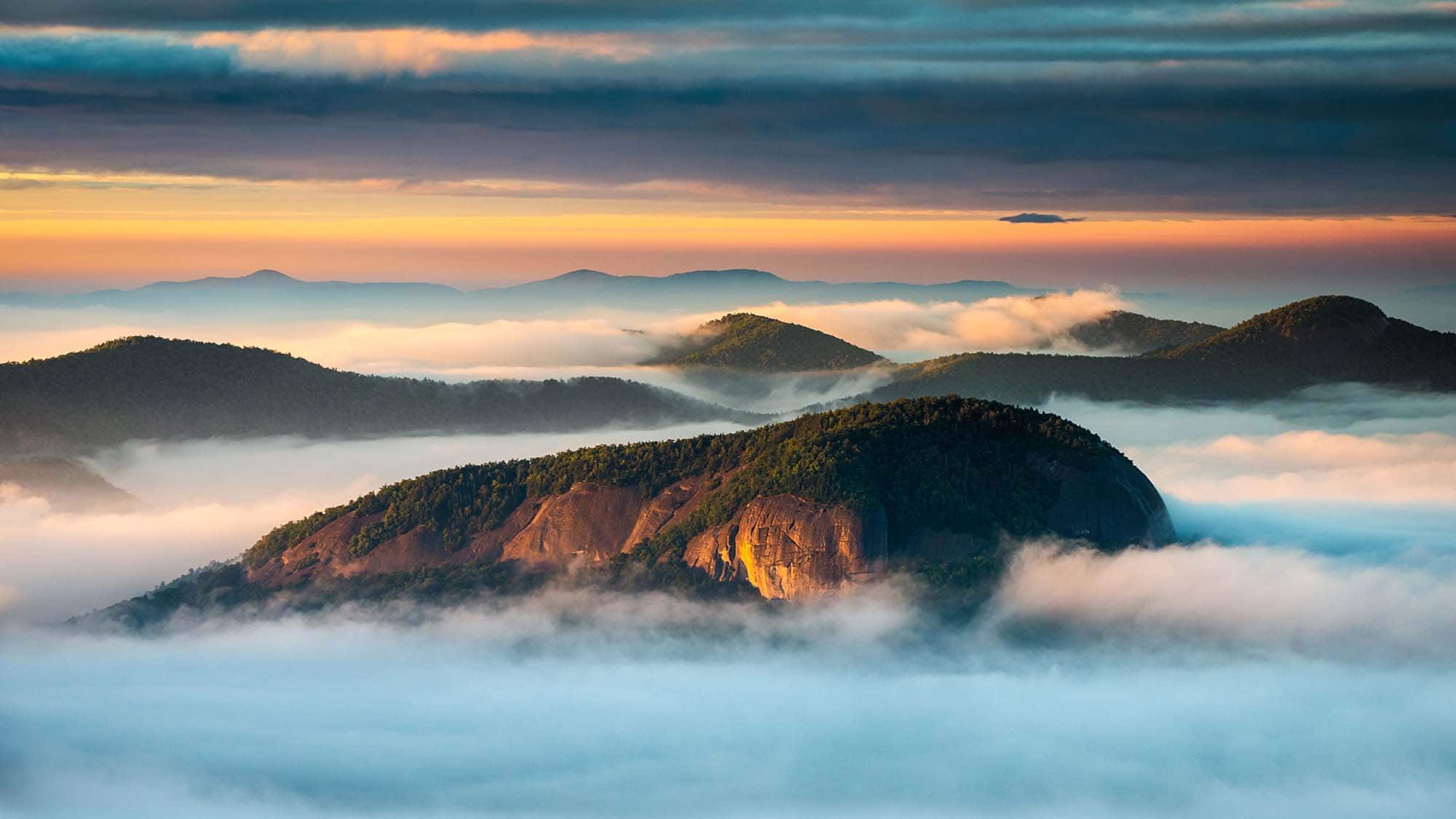 Being a born and raised native of North Carolina, Caleb has always had a passion for "home" and his home state. After graduating from NC State, Caleb pursued his interests in construction, landscaping, and real estate in a variety of places, but eventually moved to Lake Toxaway, NC. From the moment he arrived, he was welcomed into the community and blown away at all the area had to offer in the way of State and National Forests, in particular the hiking and mountain biking. In short, he had found the place he wanted to call home.

After a brief stint away, Caleb met and married his wife Anne, and they moved back to WNC to settle in Brevard and start a family, which now includes their daughter Ellie, another little one on the way, and "brown dog" Charlie. During his time away, his pursuit of fitness allowed him to hold a Director of Sales and Membership position at a high level fitness facility where he honed his marketing skills. He also found great joy in helping people reach their goals as a fitness coach. Along with treasuring these mountains we call home, professionalism, marketing, a passion for real estate, and the desire to help people achieve their dreams are the things that motivate him to be a successful real estate broker.

From the hospitality of the community to the inviting adventures the Forest brings, the Blue Ridge Mountains have a way of making even a stranger feel at home. Are you looking to make this your home? Are you moving on to your next season of life and want to sell your home? Either way, Caleb would love to help guide you through the process and share with you all that Looking Glass Realty, LLC can offer. Let's talk and look and dream together!
Looking Glass Realty
Listings