Real Estate Agent
Caterina Nickerson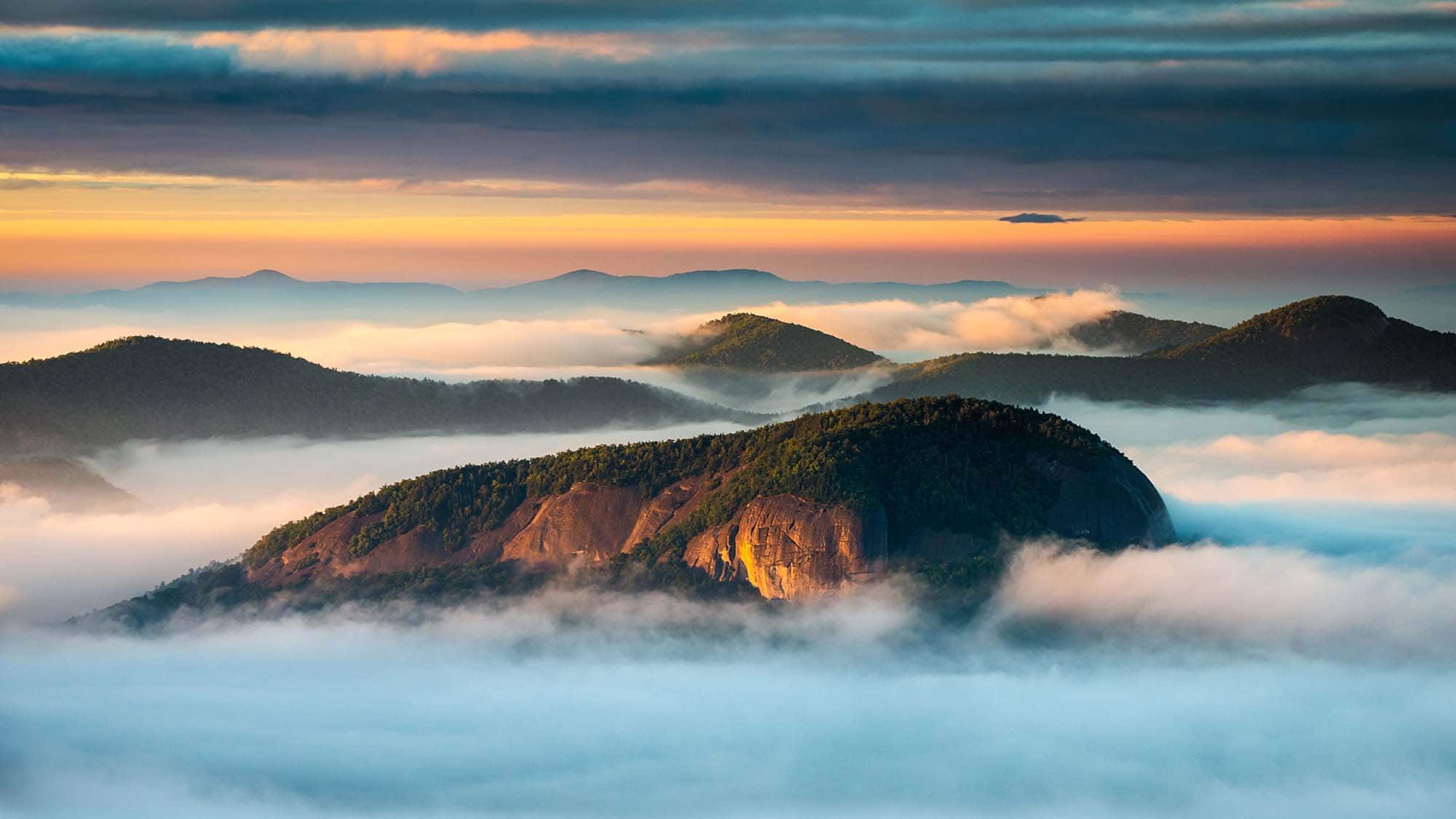 Caterina Nickerson was born and raised in Brevard, NC, and is no stranger to the area. After graduating from Brevard High School, Caterina moved out West and pursued a career in business development and marketing. In 2013, she settled in Dallas, TX where she began her career as a luxury Community Manager responsible for the leasing, marketing, and development of luxury high-rise and mid-rise communities throughout the DFW Metroplex. Her success, experience, and passion for assisting others led Caterina to dive right into a career as a real estate agent representing both buyers and sellers.

Throughout all her travels, Caterina has always called Brevard home and could never find the right place to fill that void. While she loved the relationships and experiences that were made in the big city, she longed to be back in Western North Carolina. Caterina and her husband were finally able to fulfill that longing and made the move back to the Brevard area after being away for 11 years; as she likes to say "The Mountains Were Calling."

Caterina is proud to call herself a Brevard Native and loves to see the growth that Transylvania County has accomplished. She contributes much of her success to growing up in a small town where sincerity and love of neighbor mean everything. She enjoys sharing her love of the area with others especially when it comes to assisting them in whatever their real estate needs may be.

In her free time, Caterina enjoys being a tourist in her own town by visiting the local shops and sporting her favorite Brevard T's. She and her husband can also be found hiking, playing tennis (as amateurs), and exploring local wineries.

Whether the mountains are calling you home or leading you to your next stage in life, Caterina offers you a genuine level of dedication and care coupled with a true love of Western North Carolina.
"Caterina did an outstanding job marketing our property for us in what could be described as a pretty down market. She took the time to provide us with a realistic market analysis, promote our property to the best venues and media and always kept us in the loop on feedback or things to consider. She took what truly could have been a long sales process, to selling our property before we knew it and at a price we were thrilled with. I can't recommend her enough for your Real Estate needs. You will not be disappointed."
-Donny Lownds
"I was looking to purchase a home in Pisgah Forest, NC near Brevard, but I didn't have a realtor in the area. Zillow recommended Caterina Nickerson to me and I'm so glad they did! Caterina is a very likable professional, who helped me get through the whole process and answered my MANY questions. She sent all the paperwork over efficiently and saved it in an online folder system that was easy to use. I have now come to find out that her company Looking Glass Realty is very respected in the area. I highly recommend Caterina!"
-K Walker
"Catarina was able to quickly get my showings booked and share a complete video walkthrough for EVERY house I asked about. My schedule was nuts and I couldn't be in person, but she made buying a house I never even went too a possibility. Her overview was a fair and accurate representation of the property and I felt fully aware of what minor issues existed when I walked in the first time. After the contract was set, she easily kept the closing process on track while repair negotiations were finalized."
-John Donnelly
"Caterina Nickerson is easily the best realtor we've ever worked with. We were only in town for a few days at a time, but she was able to set up multiple appointments during out stays, as well as check out prospective houses that we weren't able to see in person. She took the time to really get to know us and what we wanted in a home. She is an excellent communicator and was extremely helpful in recommending local inspectors and repairs. She went above and beyond for us without hesitation! Not only is she professional, honest, and knowledgeable, she also really cares about her clients as people. I would not hesitate to recommend her to anyone looking for a realtor in the area."
-Leslie Cooperman
"Caterina Nickerson was outstanding in helping us find our home in Brevard in Dec'21/Jan'22. We were remote (Florida) for most of the process, including closing. We came in town for a few days and she was able to find some great properties for us to view. Once we landed on a place, Caterina did a fantastic job negotiating the deal and getting us to closing in less than 30 days. Additionally, because we were remote, she went over and above to help us out by meeting inspectors, line up repair people, etc., to ensure we closed quickly and without any issues. We'd highly recommend her and Looking Glass Realty to anyone looking for a place in the Brevard area."
-Ryan Smith
"I worked with Paul Wilander and Caterina Nickerson from Looking Glass realty - I just found them on a whim and couldn't be happier . They were both very knowledgable and professional . My deal got a bit complicated, but they helped me through all the hurdles . Would definitely recommend using them for your real estate needs in Brevard."
-Karen Shields
"We had a wonderful experience with Caterina and Looking Glass. Highly recommend if you're considering property in WNC!"
-Toby Fincher
"I recently purchased a home in Western North Carolina with the help of Caterina Nickerson, a Looking Glass Realty agent. She is a native of Brevard and knows the area very well. In addition, she is very knowledgeable about the buying and selling process and was able to guide me through everything step by step without any problems. I highly recommend her and look forward to working with her again!"
-Jack Plaxco
"We worked specifically with Caterina, who treated us as her own family. She went absolutely above and beyond, making us feel heard, valued and safe. She helped to not only Mitigate a land purchase, but found a rental we could us( belonging to a fellow agent). Pat, as well, must be commended as an incredible agent and very graciously welcoming. Our family is quite blessed to have worked with Looking Glass, a very professional and outstanding outfit in Brevard!! We are better people for knowing them."
-Rachel McMahon
"We just purchased our mountain home with the outstanding help from Caterina Suarez at Looking Glass and couldn't have been happier with the whole experience from start to finish. Caterina was professional, knowledgable, organized, communicative, and honest. We went through the whole home search and buying process virtually and she was prompt in answering all of our (many) questions. She was flexible and made herself available to do all of our walkthroughs, some with quick turnaround time, and sent us detailed videos to make us feel like we were right there with her. We felt VERY taken care of and would highly recommend Caterina to anyone looking for an easy and fun home buying process. Thank you Caterina!"
-Meagan Beauchemin
"While visiting from out of state during Christmas, we were looking for a property to purchase for a investment. I was refered to Caterina to help pursue a potential property. She was awesome. Very professional and extremely helpful. I can not sing her praises enough! If you are looking to purchase a home, I highly recommended getting her involved in the process."
-Let's Dig One
Looking Glass Realty
Listings
List View

Map View

Grid View
See all Caterina.
(all data current as of 12/2/2022)
Listing information deemed reliable but not guaranteed. Read full disclaimer.