Real Estate Agent
Judi Moolten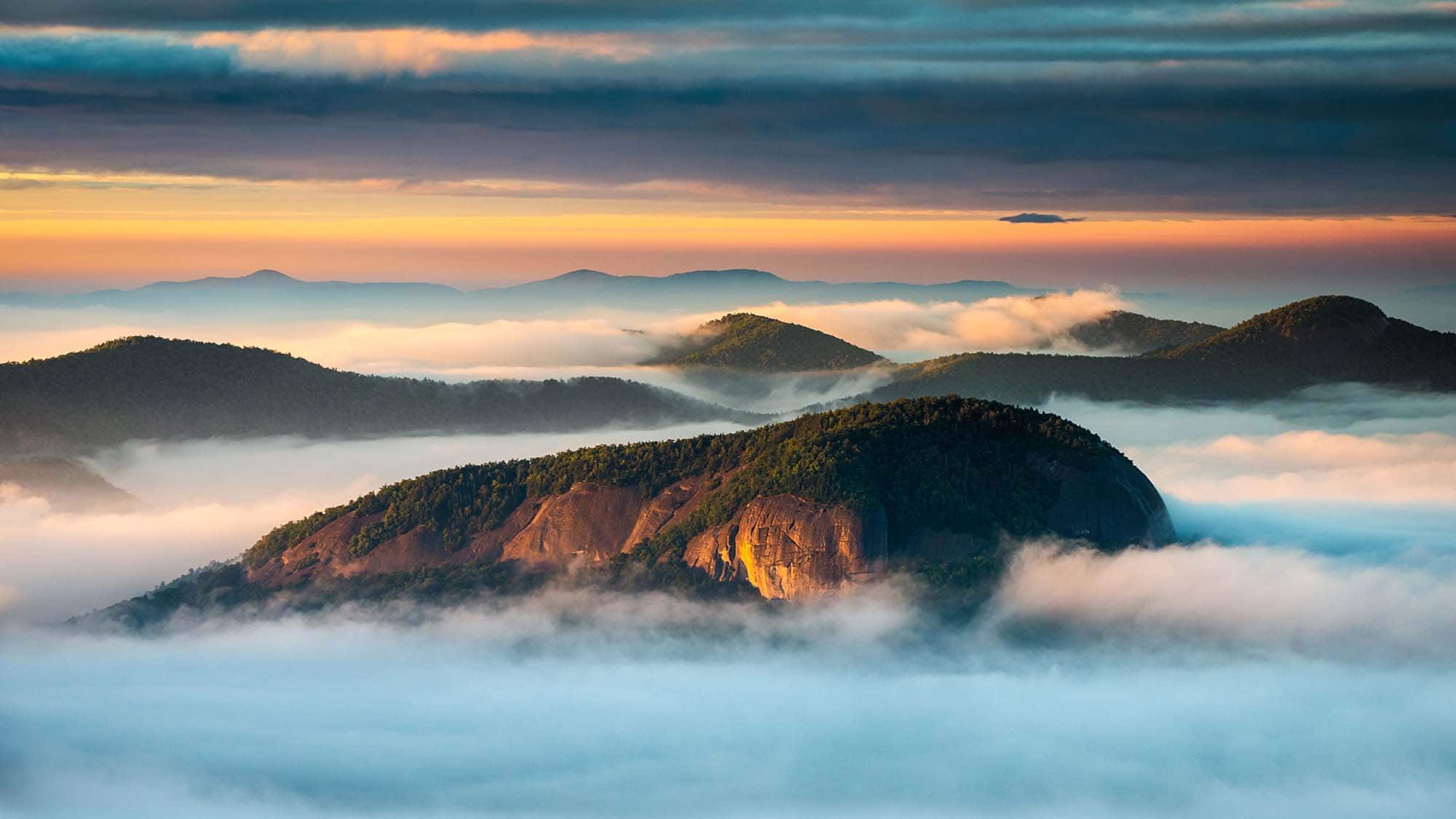 Judi Moolten is very knowledgeable about finding resources in western North Carolina (WNC). She moved here in 2018 with her fur children, daughter, and husband. After many months traveling all over NC and a few short-term rentals later, she quickly discovered the best site for her family to make their forever community: Hendersonville, NC. Judi knows more about local happenings, things to do, and finding community than people who have lived in WNC their whole lives!

Before becoming a full-time residential real estate broker at Looking Glass Realty, Judi had been serving others in countless ways. Starting at 12 years old, Judi helped peers navigate their woes, and years later, she became a behavioral specialist running programs as a clinical director. Judi also had a private practice and behavioral training program(s), educating other clinicians on the most advanced somatic and cognitive protocols for stress that can lead to trauma. In addition, she developed a protocol used worldwide to change how trauma is navigated. Judi is "mostly" retired from mental health AND is a dedicated residential broker, REALTOR®, and consultant.

In 2021, Judi was voted "most attentive" by her real estate clients for her diligence and care of their individual needs! She specializes in understanding what her clients and customers need and taking charge of the process to ensure things run smoothly.

When Judi is not at the realty office, finding resources for folks, or managing a home remodeling/building project, she takes time to be active in the community, helping out wherever she can. She loves helping people see the value in themselves/items they already possess and find authentic genuine ways to repurpose them.

If she's not supporting her family endeavors via the Greenway Construction and Grateful Mindset Properties LLCs, then you can find her with family and friends on a hike, trail running, bouldering, mountain biking, singing, dancing to live music, playing family games, or caring for her animals.

"The Happiest People Don't Have the Best of Everything; They Just Make the Best of Everything!"
"Judi did an amazing Job assisting in finding a house right for our family. We were working with Judi for over a year. We stopped our search for a bit and she always checked in with us. She was very knowledgeable in resources, the area as well as real estate. We enjoyed working with her every step of the way. She also was there every step of our first home buying experience. We would def recommend and use her for the future!!!"
-lindsaybrown918
"I called Judy about a specific property that ended up being sold before I had a chance to see it. Judy then set up a search for the types of properties we are interested in and has sent us updates every day since. She has been very patient and persistent, understanding that we are looking for our forever home. We really appreciate Judy and all she is doing for us."
-David Lighthart
"I highly recommend Judi. She is always available and very quick to respond to any question, text, or email. If she doesn't know the answer to a question she will find out and get back to you ASAP."
-user8614988
"Judi went out of her way, even on some last-minute requests. She set up an appoinmtment for us to view a house that would sell that day and we weren't even going to bid on. She will become your friend."
-user96466399
"Judi is more than a realtor. She actually cares about her clients to the max. Judi WILL help you find your dream home . Judi is hands down a rockstar when it comes to helping find a home here in WNC"
-Amandapenland3
"Judi Moolten was fantastic. She had a great amount of patience with our situation and was very timely and responsive with our requests. She definitely works for "you" and earns her commission. Her knowledge and advice in the local market was spot on…"
-factaboutthishouse
"We could not possibly have received more open, honest, and concerned guidance than we did from Judi. She was amazing walking these first time buyers throught the entire process as if it were her own home purchase. No way we would have been able to complete this without her!!!"
-adennison0
"Judy was wonderful to work with. She took time out of her holiday schedule to accommodate our limited availability. We appreciated this fact since we were under a time constraint and most other realtors were unwilling to change their schedules. Upon meeting judy, we knew that we wanted to work with her and we definitely recommend her to anyone looking for a hardworking, down to earth , and not pushy realtor."
-xx4xy
"I was so lucky to meet Judi through my home buying process. She has been honest, thorough, punctual, and respectful of my time and budget from beginning to end! I would highly recommend her to anyone looking to buy."
-Arianna
"Thank you Judi you did a very good job and it was a real pleaser working with you!"
-Andrey Kovalchuk
"Judi Moolten was recommended to us from a friend She is very pleasant to work with I would highly recommend her"
-Ronald Latak
"Judith Moolten is a true agent, she will always go above and beyond. Judith truly has your best interest at heart, and will stop at nothing to ensure that you are taken care of. Judith was critical in our home buying process and educated us as we are first-time home buyers."
-Zachary
"Judi is extremely knowledgeable in all aspects. Judi is compassionate about her work, friendly, and professional. She knows and explained all areas and communities in every area we were interested in as well as the areas of the homes we visited. Judi always kept communicating with us throughout our search. She was a pleasure to meet and always made time for us for the couple of years whenever we had the time to visit for the search of our home. I would highly recommend her to friends and family. I believe they would be in the best hands just as we were."
-Barbara Kufahl
"Very friend and definitely someone my husband I will stay in contact with!"
-Carol Bafus
Looking Glass Realty
Listings
Looking Glass Realty
Listings