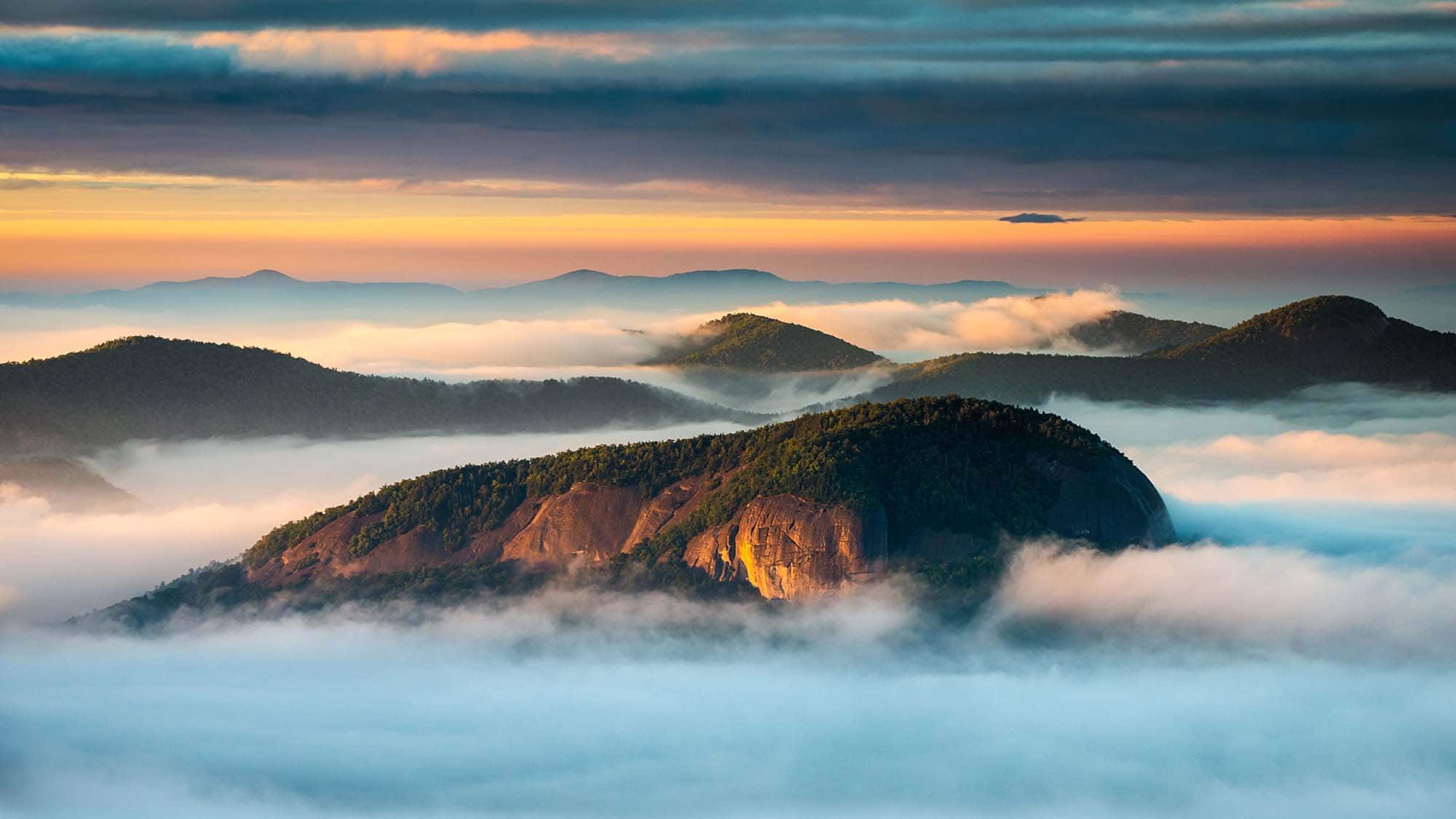 What's not to love... Kevin's first thought as he explored this area. This is an area blessed with endless outdoor adventures, an eclectic downtown, white squirrels, and world-class music.

Having lived in the mountains up north in New Hampshire for 17 years, Kevin's wife's one prerequisite for moving south was they had to stay in the mountains. Since their son graduated from Clemson University, they were familiar with the mountains of Western North Carolina. The natural beauty of this area reminds him of their old home, but without all the snow (thank goodness!).

Kevin sold real estate for ten years back in Ohio after graduating with a finance degree from Miami University. They have always invested in real estate whether it was flipping houses or owning long and short term rental properties.

While living in New Hampshire, Kevin's wife and he owned a successful flooring store for seven years. Kevin loves the process of seeing what a property can become. Some houses are beautiful to begin with, but some are true diamonds in the rough that just need the right vision.

When not selling real estate, you can find Kevin avoiding snakes while hiking in Dupont or Pisgah, trying to stay on his mountain bike, finding his golf ball, or taking a scenic drive in his Volkswagen van. After a day outdoors, there is nothing better than some live music and a cold beer.

Kevin is a huge believer in being involved in your community. He volunteers at two local non-profits and will donate part of every commission earned to a local Transylvania county non-profit organization. You get to decide.

Kevin wants to make the process of buying or selling a property an enjoyable experience. Honesty, good communication, and a little humor along the way are what you will get from him.

Kevin would love to talk to you about your real estate needs.
"If you're looking for thorough market knowledge, excellent communications, and sincere willingness to put the client first, look no further than Kevin Milford. He is respected by colleagues and other professionals in the real estate business and that really matters to a Seller or Buyer. Without hesitation we recommend Kevin and will certainly turn to him again the next time we are in the market!"
-Gary Moore
"I worked with 2 different realtors from Looking Glass, both were extremely helpful and obliging, we toured a host of properties in western Carolina and they were very accommodating as to times I could look at houses, as well as offering their own thoughts. Once we found a place we liked, they guided us through the process of making an offer, due diligence, arranging inspections, negotiations with the seller, and finally to closing. And even now they are helping me with finding contractors to deal with the minor issues. I am very happy with how this went, a very different experience to my first home buying. Thank you, Kevin and Brittany!"
-David Perrey
Looking Glass Realty
Listings