Real Estate Agent
Mary Coker, GRI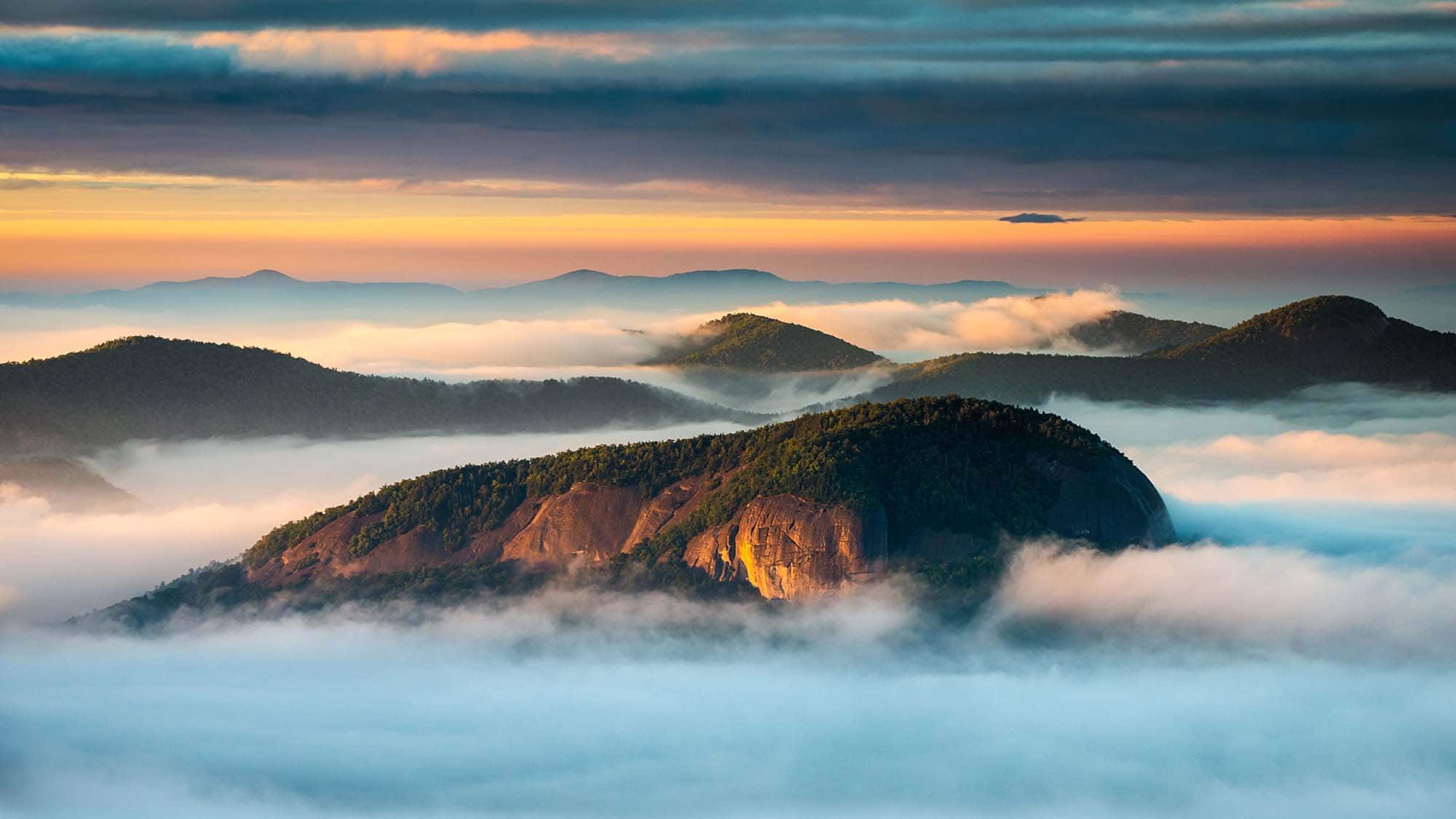 Mary came to the North Carolina mountains from Florida many years ago after falling in love with the area through childhood visits and spending two years attending Mars Hill College. Returning to Florida and graduating from Florida State University with a B.A. in English, she taught high school English for a few years in Florida. Then the move to the beloved mountains occurred. After teaching in Transylvania County for some time, a new challenge was in order. Love of the mountains, the natural beauty of the area, and the wonder of four delightful seasons led to the only choice that combined her talents and interests- real estate.

She shows respect for the fact that real estate transactions are generally the largest transactions people make and are to be taken seriously. Since these transactions are not everyday events, both sellers and buyers need to be educated as to the process and the steps involved in achieving their goals. This requires a broker with in-depth knowledge of the area, the market, and the ability to advise and negotiate. Having spent 30 years in the real estate business in the mountains, she has a vast knowledge of the area and is known to have a particular knack for finding the best property match for the client. Listening to the client's needs and goals and working with them to fulfill those are her strong suit.
"I am so glad that I selected Mary as my realtor. She was very knowledgeable of the properties in the area, was always prepared and kept me informed.it was indeed a pleasure to work with her."
-Neva King
"One of the BEST! My husband and I met Mary in 2019, while looking for mountain property which she helped us find! Today, in 2023 she's still putting up with us and patiently helping us, as we've recently bought another tract of land. She's been in this business a long time and most certainly loves her job! We are in the process of selling a piece of property, and we couldn't think of anyone better than, Mary Coker!!! We appreciate her and the love and care she has shown to us! Keep the good work, Mary."
-Steve and Debbie Todd
"It was such a pleasure working with Mary. Mary is an incredible lady. She is very professional and has extensive knowledge of the area. She represented us well and we were in great hands right from the start. I would highly recommend Mary to anyone buying or selling real estate in the area. She exceeded our expectations on every level!"
-Christopher and Lisa Ritter
"Mary Coker originally helped me buy a really nice piece of land. I didn't have all the cash on hand, so Mary helped arrange partial seller financing for me. She was willing to go the extra mile- even though it was a very low-budget transaction. She made me feel as important as she were selling me a million-dollar property. When the time came to sell- Mary was the obvious choice for me. I knew she would get the job done and give it her all. Thank you, Mary, for making me feel like a million!"
-Kelli Walsh
"Mary Cocker was fantastic to work with on the sale of our property. We live out of state but she was able to handle everything electronically. Our experience could not have been easier. Thanks Mary for all of your hard work."
-Regina Tew
"Mary really went above and beyond for my wife and I during our home buying process. She was very knowledgeable about the area and helped us to buy our home in the perfect location to maximize our rental income potential. Mary scheduled and supported various meetings with appraisers/inspectors during the due diligence period when we were unable to attend as well live out of state. The whole process from start to finish went smoothly and we would highly recommend Mary to anyone thinking of buying a home in this area!"
-Jon and Erin Liddy
"Mary was exceptional since the beginning of my search for my new mountain home. I told her what I was looking for and she was on it. I was between two or more homes and she directed me toward the one which suit me the best. Being in Miami, I was basically purchasing the home online so I had to trust her judgement and experience. Right before closing, we flew up to see the house. Both me and my husband were in awe at our home and still today cannot believe it is ours. Mary went above the normal realtor obligations with us and when things became difficult or obstacles were evident, she helped us get past them and close on the house. Her knowledge for the area, the process, and the homes she shows are just extraordinary. In addition, I called her at all times of the day and sometimes during the night and she was ready for my questions, which there were many, and yet she was always pleasant and welcoming. I told Mary I will always be in touch as she became more than my real estate broker but became a new family friend. With this, if anyone wants to reach out Mary has my contact and I can further tell you how wonderful she is."
-Amy Montarroyos
"We'd been trying to sell our lot in the mountains of NC for years and had gone through 2 other realtors who basically ignored us. Mary, on the other hand, stayed in touch, updating us frequently on market changes and potential buyers. Selling lots must be one of the most difficult items to sell but she hung in there and the sale finally came through. She made next to no money on the deal but persevered as though it was a million dollar home. We're so grateful for her patience and professionalism."
-John and Janet Petro
"From our first meeting, I could tell MARY was a professional and had extensive knowledge of the real estate industry. More importantly, her number of years with experience in the area was unsurpassed and has earned her the best reputation of all the prospective agents I compared her with. Her personal service and knowledge combined to make our transaction very problem-free. I recommend her most highly."
-Jim & Anne
"Very professional. Knowledgeable in the area. Goes above and beyond for her client."
-Laura
"I have dealt with Mary for 10 years with real estate deals she really knows the area and all the intricacies that go with the codes and regulations for this area. I would highly recommend her."
-Dick
"Mary Coker is very professional. I have owned and sold 5 houses so I feel I can judge her as among the best I have worked with. She sold my property the day I listed it. I would recommend her to my friends who are looking for a mountain home, which I had for a number of years."
-Rosemary Franklin
"It was an absolute pleasure working with Mary on our home purchase in Sapphire, NC. Her knowledge of the area and attention to detail was amazing. This was a rather difficult purchase because we were out of state buyers from Florida and there were legal, estate issues with the sellers. The property also had a complicated title issue. Mary stayed on top of all the problems and was able to guide us through the complications with ease. After the closing we needed work done and she referred us to local contractors that did a great job. Mary was professional, dependable, knowledgeable, friendly, and a pleasure to work with. If you need a Realtor I suggest that you give her a call."
-William
"Mary Coker is a gem! She is informative, attentive to detail, timely and was my advocate throughout the process of buying. Highly recommend"
-Barbara Bradley
Sapphire Office: Broker-In-Charge
Looking Glass Realty
Listings