Real Estate Agent
Michelle Brown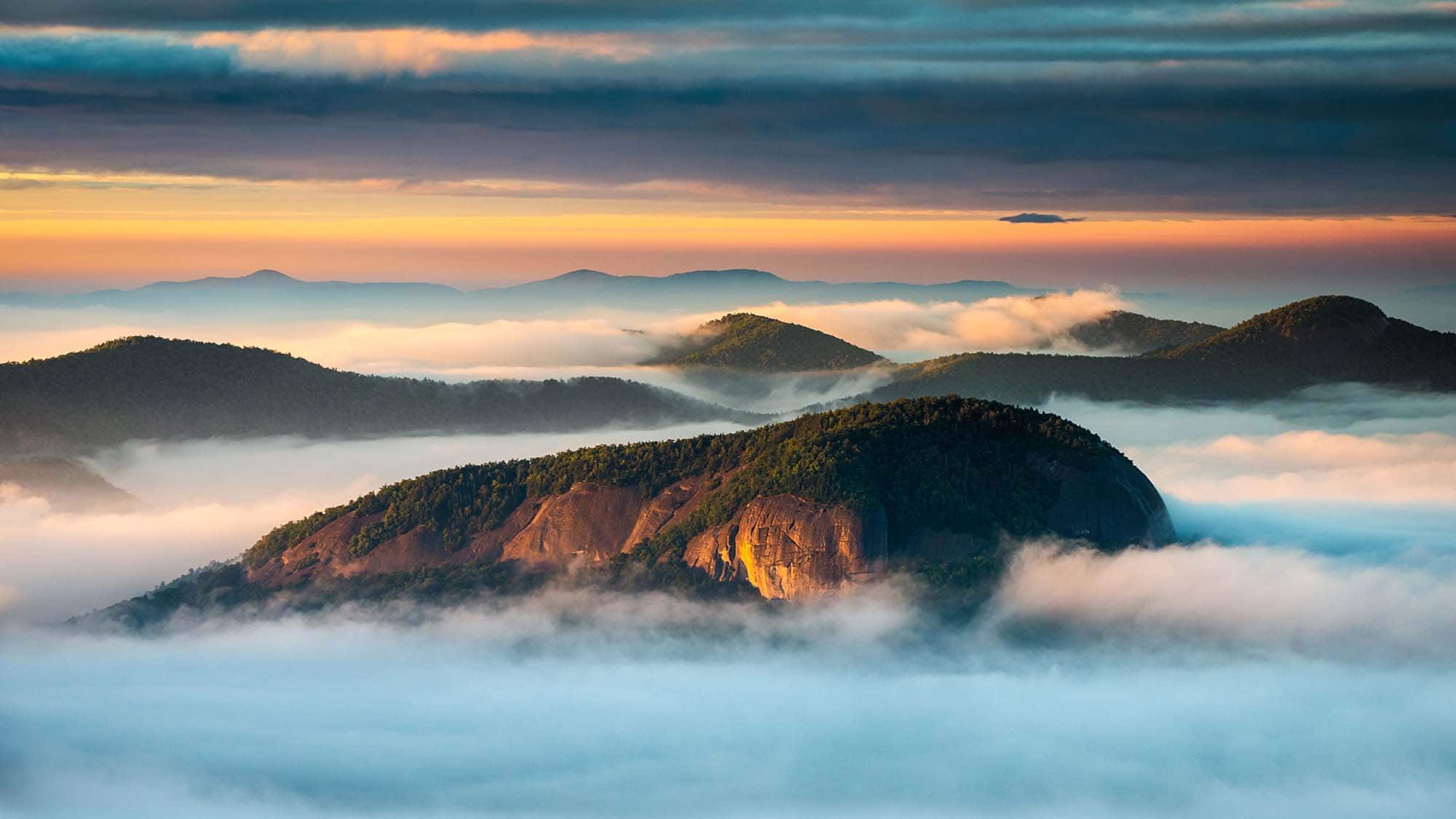 Born and raised in Pennsylvania, Michelle made her way South and spent 25 years in Atlanta. She and her husband Eric started spending time here in Brevard for weekends and holidays of camping, mountain biking, and hiking. In 2015, they bought their home here in Pisgah Forest. In 2021, they decided to follow their heart and now call it home full-time. They have a 16-year-old son that attends Brevard High School, and they all love on their beautiful rescue- a chocolate lab/beagle mix named Chaco.

Michelle lived the corporate sales life for the last 25 years in media/advertising and when she decided a change was needed and thought of her passions, selling real estate in the most beautiful part of North Carolina was the only possible next step. It combines her love of people and relationships with her love of real estate in what she considers to be one of the most unique and beautiful places on the east coast. A more relaxed pace, friendly people, an array of great eateries and breweries, the music scene, and the expansive forests and all they have to offer combine to a near-perfect community for their family.

The Browns are lovers of the outdoors and enjoy mountain biking together. She also loves to hike, kayak, and her latest venture is learning to fly fish on the nearby rivers. They started the search for their Pisgah Forest home with Looking Glass Realty, and when she decided to become an agent, there was no question where she wanted to start her career. Whether you are looking for a second home, to relocate, or for a home that is better suited than your current living situation– Michelle would love to be by your side, guiding you through the journey in finding the perfect home!
"We were so lucky to be connected with Michelle Brown while looking at land in the Brevard area! From the first steps of looking around to the close, everything was easy. Michelle was always easy to reach and offering to help at every step. Highly recommend Looking Glass and Michelle!"
-Michelle Birch
"We had a great experience working with Michelle Brown. Being new to the area, we started with one idea of what we were looking for, and then went through several changes. Michelle stayed in it with us, showing us multiple options to help us find the perfect home. She was extremely supportive with connecting us to people and services to help us get settled in. Thank you Michelle for all of your patience with us and for helping us find our beautiful home!"
-Jane Cabrera
"We could not have been more pleased with Michelle Brown from Looking Glass Realty. We were from out of town (Atlanta) and she was our boots on the ground. Her service coupled with her resources and professionalism helped us to close on an ideal property in a very competitive market place and time. We would recommend Michelle to anyone relocating within the area or to the Brevard and surrounding areas."
-Joe Phillips
"Michelle Brown was our realtor and we couldn't have been more pleased! We were not local and she was our "feet on the ground". She was fantastic in closing the deal using market data, helping through the inspection and ultimately saving us money when our hearts were taking over making reasonable decisions!"
-Jenny Phillips
Looking Glass Realty
Listings
Sorry, but we couldn't find any results in the MLS that match the specified search criteria.