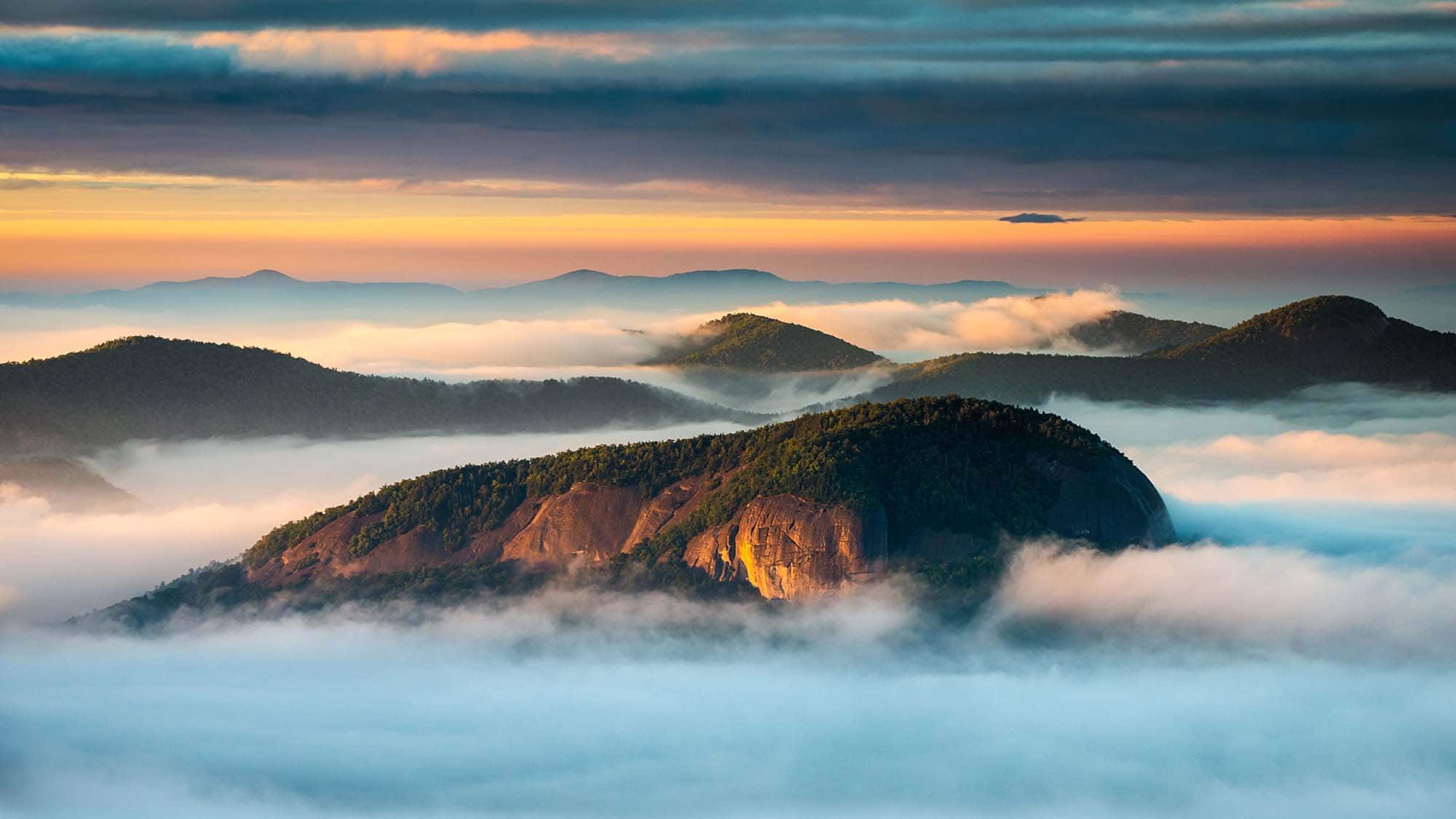 Buying and selling real estate is not a matter to be taken lightly. Tara Thompson guides her clients through this process smoothly and efficiently all the while keeping her clients' needs at the forefront. She takes great pride in making what could be a stressful process into a fun and streamlined course of action. She works hard for her clients and it shows in the results. Her down to earth personality leaves you feeling at ease and her communication, responsiveness, and transparency keep people coming back.

Tara moved to Asheville more than eight years ago from New Paltz, NY which is a mountain town very similar to Asheville, NC. She has a background with approximately 15 years in landscape construction and design giving her a wealth of knowledge and a great eye when it comes to things such as drainage issues, aesthetics, and space functionality, which can help buyers see what could be and sellers make changes that could net them more for their home. This field also gave her the chance to really get to know the area inside and out. So much of that work experience translates into real estate!

Tara is an avid mountain biker and outdoor enthusiast. When she is not at work she can be found out in the woods, typically on a bike, with a big smile! She loves to explore new places, learn new cultures and experience life to its fullest. She is a firm believer in work hard, play hard. If she sets her mind on a goal, then she does what it takes to reach it. She does this with her clients as well. Whether you are looking to buy, sell or invest in real estate, she is here to help you. Are you or someone you know thinking of buying or selling real estate outside of North Carolina? Don't let that stop you from reaching out. Due to her extensive referral network, she has you covered! Give her a call today!
"My partner and I were referred to Tara by friends who had worked with her in the past. It's hard to overstate just how instrumental Tara was in helping us with our first home buying experience. Her calm, clear, and consistent communication were so incredibly vital during a traditionally stressful process. If you're looking to find a home in the WNC area, I highly recommend working with Tara!"
-Steve R.
"We worked with Tara to buy our first home in a region that was very new to us. All throughout the process we felt supported and informed, never pressured. I'm not sure how else to say that Tara was really everything we hoped we would be able to find in a realtor. It was fun to 'shop' with her, and when we got serious about a couple of properties she went to bat for us in every possible way. As we were navigating this process partly remotely, Tara went above and beyond to provide virtual showings for us and attend important events in the process in person that we were not able to be present for. Tara was quick to respond to all of our queries, and always took the time to communicate and help us find answers to our questions. I can not recommend Tara Thompson highly enough!"
-Taylor K.
"If there were ever an agent that could make buying a home fun in this market, it's Tara! All my impressions from our first phone conversation were spot on - that she was dedicated, smart, savvy, and an all around lovely human. What impressed me most about Tara was how responsive she was! Texts, emails, phone calls - we loved the constant, consistent, and quick communication and updates. She took our needs (and anxieties!) seriously and never made us feel like we were asking silly questions or bothering her. She also sent us plenty of gentle reminders to make sure we were staying on track. In the end we got the house we loved, negotiated to our benefit, and shared so many laughs along the way. Can't wait to invite her to our house warming party and impress her with all the painting we've done!"
-Liz Marie Harper
"Tara was exactly what we were looking for in an agent. She was was very responsive and quick to act on our behalf. We were always informed on what was going on during negotiations, and she also took care of all the scheduling of inspections and repairs. Talk about going the extra mile! If you want the real deal, Tara is the one you want. Thank you so much Tara!"
-Matthew Sundqvist
"As first-time home buyers, my husband and I sincerely appreciated that Tara made the entire process SO easy and fun! She was responsive, thorough and so pleasant to work with every step of the way. She went above and beyond to ensure that we found exactly what we were looking for and happily and expertly answered all of the many questions we had throughout the whole process. We specifically appreciated her helping us understand all the details of the home inspection, and she was also proactive in getting quotes for us on work to be done on the house. Tara genuinely cares about her clients and their home-buying success, and it really shows in her work. If you're looking for a competent, knowledgeable, kind realtor, Tara's the BEST!"
-sbrik27
"Tara was excellent! It was our first home buying experience and Tara nailed it. She was able to show us houses in our budget, met our needs, and was able to walk us through everything because it was our first time buying a home. Responsive, attentive and fought for us at every turn. I think if I get rich enough to buy several houses she will be my go to realtor!"
-Brian Lapham
"Tara is my daughter's customer at a local bank. Upon hearing that I was interested in selling my house, she called the next morning to schedule a meeting for the very same day. And so began the perfect selling/buying experience! My house was only on the market for 2 days before we had a firm contract. Then she began the task of finding my dream home, which she did in 2 months. She knows the area and the people quite well and interacts with inspectors, engineers, workmen, contractors and agents in a professional and personable manner. She was present at all inspections and relayed the results to me immediately. There was rarely a question to which she didn't have a ready answer and she taught me a lot about real estate. If Tara says she will do something, she does. She was never late with appointments, texts, phone calls or emails. She is a professional who loves her job and works tirelessly for her clients. As important as that is, she is also a kind, generous, honest person. I have already recommended her to several neighbors. If you want THE best agent in town, do yourself a favor and contact Tara!"
-Lisa Notestine
"Tara did an amazing job helping me find and purchase my first home. She was very responsive, proactive, and enthusiastic about helping me find the right place; and was able to keep everything on track, organized and even fun, from making offers through closing. Tara is a genuinely kind and caring person and it shows through her hard work and dedication to her clients."
-Elizabeth Bryan
"Tara was amazing- she was knowledgeable, a great listener, and very organized. We relocated from out of state, and she was wonderful in setting up showings during a short window we had to view homes in person. She also offered virtual showings before we arrived, which was so helpful. Tara helped us find the perfect home and was a thoughtful and professional partner through the entire process!"
-Tara Steele
"Tara goes out of her way to get her job done. She keeps in touch and let's you know what is happening. She really cares about her clients. We loved working with her. If you need a person that makes things happen call Tara."
-Monika Cunningham
"Tara helped me get a house during COVID. I'm self-employed so it was even more challenging than normal but she was prompt, thorough, professional, and talked me through all my options. I can't stress enough how glad I am that I had her as my real estate agent during all of this. Highly recommend!"
-M A Maxwell
"Tara made my first home buying experience incredibly easy. I had no clue what to expect buying my first home. She ensured all my questions and concerns were answered throughout the whole process. She also made sure I knew about all inspections and costs that way there were no surprises. She is a wonderful person and an excellent real estate agent!"
-Kyle Schirmer
"Tara is the best! She goes above and beyond in every aspect. I've never seen someone be so quick to the draw in scheduling ever before. Thank you, Tara!"
-Liz Greico
"We have just closed on our sixth home in three states. In all of those states, we have dealt with a real estate professional. Having said that, we want to affirm that you – Tara Thompson – is by far the nicest and also the most productive Realtor we have ever met. You are both ethical and strategic. You showed us around through a number of houses and then arranged for us to buy a very nice home. Then – we decided not to buy that home after all and moved on. Your response was something like, "I want you to be happy." We finally found an ideal abode and are Happy! Thank you for the quality of your work and the nature of your demeanor. We will gladly recommend people who want to buy a house to you. In fact, we may recommend someone who doesn't even think they want to buy."
-Paul Groesbeck & Kathi Hasegawa
"Tara, we can't tell you adequately how much we appreciate your personal help and attention to finding the perfect house for our son Scott and then expertly guiding us through the morass of computer-driven requests from mortgage bankers. We could not have done it without your help. All the way to the final closing meeting. If you ever have a client who requires a personal contact reference feel free to give them our contact information. You are fabulous and we hope to see you again in the future."
-Kay and Heyward Sullivan
"Tara, finding and buying a new home has to be one of life's most stressful endeavors. Talk about life-changing! I felt so confident in your knowledge of the area and the current market. That knowledge calmly guided me in my decision-making processes. You were great at communicating with me, I am a texter, and being on top of all the deadlines even when the other agent was not. Thanks for always being there for all the inspections when I couldn't. It was smooth sailing, at least for me, all the way. I hope we stay in touch. I can't wait for you to see the finished product. You rock!"
-Cathy P.
"Tara was great to work with and so helpful! She didn't push us and wanted us to be happy with the process. She cared about our feelings and made time to talk things through and answer questions."
-Rachel Wisniewski
"If you're looking to buy or sell real estate, Tara Thompson is who you want to go with! Tara has been SO amazing and wonderful and helpful throughout the entire process. She is super knowledgeable, responsive, on the ball, and supportive! She went above and beyond taking care of absolutely anything she could for us during the entire house buying process. She also put up with my multiple meltdowns from my anxiety and stress, and made the whole process as least stressful as she possibly could! Tara is amazing!"
-Shelby
Looking Glass Realty
Listings
Sorry, but we couldn't find any results in the MLS that match the specified search criteria.