Real Estate Agent
Amy Turner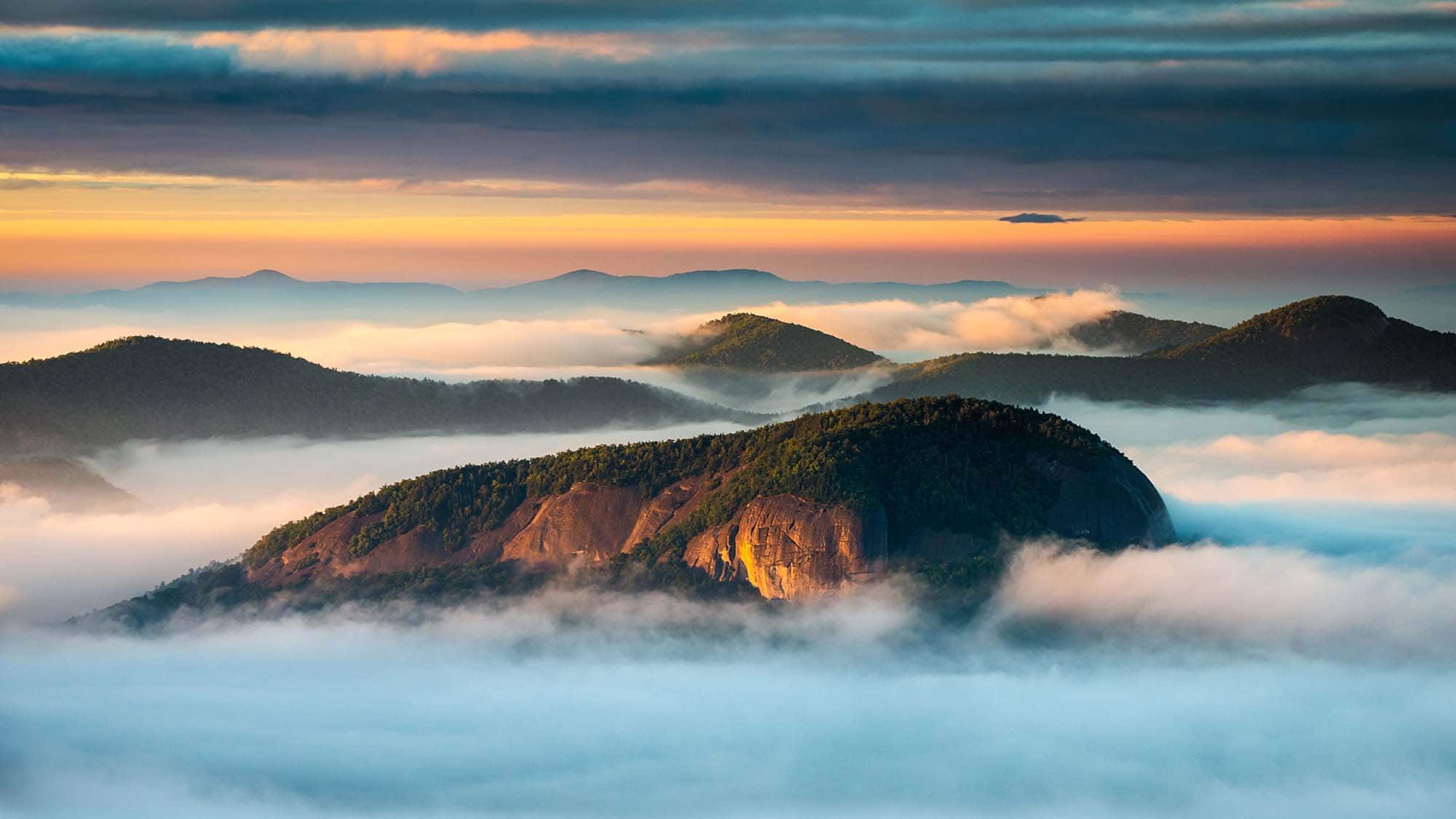 Amy has a passion for people. Her career experience has always been in industries that kept her working to provide excellent service and unparalleled client satisfaction. She spent several years owning her own Allstate Insurance Agency. Her goal has always been to be a trusted advisor to her clients and provide exceptional clients services.

Amy has enjoyed helping people find their dream home since 2005. She's originally an Oklahoma native and a Cherokee decedent. She feels the Blue Ridge Mountains were
calling her home. COVID life gave her and her family a new perspective and an opportunity to make the move back to the Blue Ridge Mountains.

She is eager to listen to your needs and work diligently to turn those hopes and dreams into reality. She has a degree in marketing and loves to put it to use during the sale of your home. Amy is also a Certified Home Marketing Specialist.

With a love of the outdoors and anything adventure, Brevard was the perfect place to call home. Brevard is just five minutes from endless adventure. Amy enjoys helping people find their little slice of heaven just like she has in the Blue Ridge Mountains.

Amy spends her free time running adventure races, teaching paddleboard lessons, attending music festivals, and helping with The American Adventure Service Corp of
Brevard, a non-profit for youth adventure. She's also a certified aromatherapist and has organic products available around the Heart of Brevard. Keep your eye out for Vibe Tribe® Essentials as you shop around town.

Amy is the mother of two teenage kids and thinks that parenting is the most awesome and exhausting thing she has ever done. She's enjoying every minute of it. Amy loves taking long hikes with her dog, Hank, and mountain biking with her family.

Amy is always looking to work with new buyers and sellers. She loves meeting new people and will work hard to help you accomplish your goals. "Servicing all your real estate needs with a S.M.I.L.E. (Service, Marketing, Integrity, Loyalty, and Enthusiasm)."
"The best realtors in western Carolina. Comprehensive knowledge of the market, timely and comprehensive communication, dedicated to meeting your needs, and nice people to work with."
-Jim McGuinness
"We had a great experience working with Amy Turner – she is very knowledgeable, an especially skilled listener and we felt comfortable working with her right from the start. We were remote buyers and Amy's narrative videos of some houses we were interested in were incredibly helpful – she pointed out features (and sometimes potential issues) that weren't always obvious in the online listing. And when she found the house we ultimately ended up buying, she cleared her schedule for our spur-of-the-moment trip and worked the phones to arrange visits at the last minute to several other promising properties, to maximize our time in town. She also provided sage advice on different ways to structure our offer (and explained the nuances of NC real estate since we were from out-of-state), and helped us deal with the follow-up to the inspection report, suggesting local contacts. Amy is a not only a true professional, but she's also very personable and a lot of fun to spend time with -- she made what might have otherwise been a stressful experience quite a pleasant one. She is a pleasure to work with, and we highly recommend her."
-Sarah Shiffert
"It is our pleasure to have worked with Amy Turner of Looking Glass Realty in Brevard, North Carolina! Our home purchase was made, sight-unseen, from 2,000 miles away. Amy was enthusiastic, knowledgable, kind, and patient with us all the way! She gave us personal virtual tours of many prospective homes, with utmost "camera-professionalism!" Considering differing real estate laws across state lines, Amy's knowledge of NC real estate law and home inspection procedures was invaluable. She was able to answer most of our questions, and would not hesitate to honestly say so if she did not know a particular detail. In this case, after consulting with legal or home inspection consultants, she was consistent in following through with answers in a timely manner on the same day. This was even more impressive considering that we were in a 2-hour later time zone than she was! She worked with us in OUR timezone throughout the transaction. Our long-distance experience with Amy was joyful and memorable. Without exception, we highly recommend Amy! And, in fact, have already recommended her to friends. You will have a great experience purchasing your next home with Amy Turner of Looking Glass Realty!"
-avanebeker
"We had a wonderful experience from start to finish with Amy Turner. We were moving from out of state and searching for a home remotely. Amy walked us through the process with confidence and enthusiasm. We are thrilled with the outcome and would recommend her highly."
-Rebekah Wallace
Looking Glass Realty
Listings
Sorry, but we couldn't find any results in the MLS that match the specified search criteria.