Real Estate Agent
April Bowman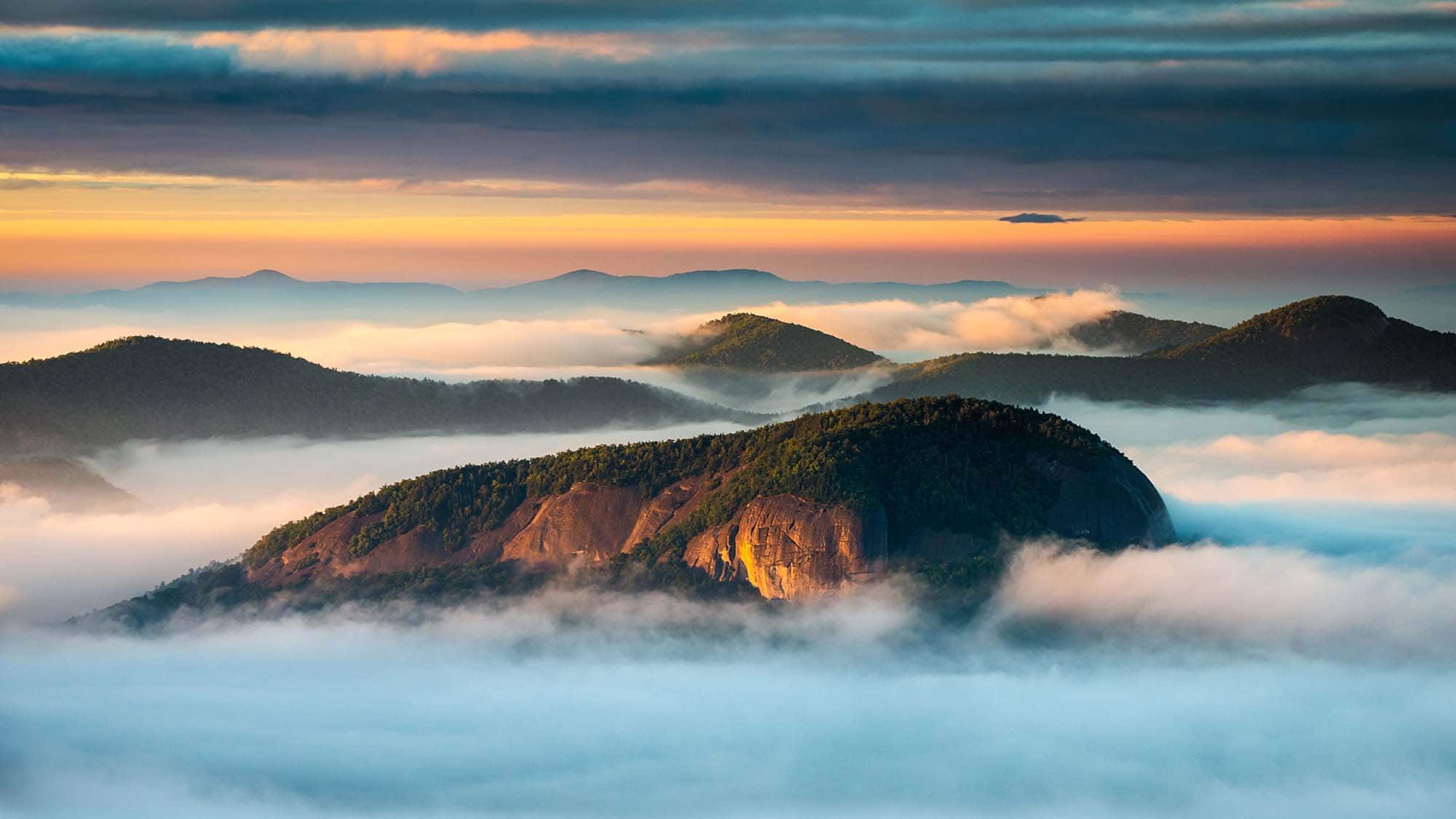 April Bowman, an Asheville native, is proud to call the mountains of North Carolina home. She spent many summer days as a child enjoying all Brevard has to offer. After falling in love with the small mountain town, she and her husband, Danny, knew Brevard was the place to live and raise their family.

In 2012, April and Danny became residents of Brevard and gained a deep respect and admiration for the community. They, and their two beautiful daughters, have emerged in all Brevard has to offer. From supporting local restaurants and vendors to hiking and fly fishing, April knows the area and the people!

Since high school, April has had a love for working with the public. She held multiple management positions, ultimately leading her to start her own business. In addition to running a thriving cleaning business, she also supports her husband's remodeling business. All of which built her strength in communication, organization, and leadership.

In 2019, she decided to further her skills and dive into real estate, allowing her to strengthen her existing local relationships, create amazing new ones, and develop a keen knowledge of the community. April cherishes every transaction and revels in helping people in their home-buying and selling journeys.

As a real estate agent and business owner, April's goal is to listen to and exceed her client's expectations. Listening to and understanding what her clients truly want is the foundation of a successful working relationship. Once she understands your needs and wants, she goes above and beyond with her services.

Most importantly, April Bowman loves living in western North Carolina and serving her community, as seen in every client interaction and real estate transaction. April is an asset to have in your corner!
"Our agent, April Bowman, was amazing! We were most impressed with her response time! Each time we reached out concerning a property, she was able to provide us with tons of additional information and schedule a showing almost immediately! All of our questions were answered quickly and thoroughly. Once we selected a property, all the details of the offer and closing were managed professionally. April Bowman knows the area well and did such a fantastic job in guiding us to the best house to meet our needs! Thank you all at Looking Glass Realty!"
-Amy Murphy
"April is exactly what you want in a Realtor! Her knowledge of the area, the purchase process and positive outlook is excellent."
-Alan Boroshok
"April Bowman was pleasant to work with. She was prompt with answering questions. She was always responsive and helpful."
-Connie Bostic
"April found us a beautiful piece of property. Unfortunately, the seller's agent was completely inept and unhelpful. There were several complications with this land that were discovered after we were under contract. If April had not been so persistent at finding solutions, the deal would have fallen through. She went above and beyond her normal job duties to help us close this deal when the seller's agent all but disappeared and the seller's closing attorney quit communicating with everyone. April's hard work is the only reason this sale was completed. She is very knowledgeable, hard working and persistent."
-Nicholas & Barbara Herrington
"April always wen't above & beyond & exceeded all of our expectations & helped us every way imaginable!!!!"
-Bill Stockton
"April was available when we needed to view houses (typically on weekends) and expanded our search into other areas we hadn't thought about."
-CM
"I appreciate everything April did for me throughout the listing and sale process. She was always available when I had questions or concerns. Her knowledge of this area, and the current market conditions proved invaluable and is reflected in the results. I'm very pleased and would highly recommend April to anyone considering selling, or buying, a home."
-Bill
"April went the extra mile to make sure everything went well for me. She is a full service agent, helping me with selling things and even assistance with moving. I would recommend her to anyone who needs an organized, competent agent. Thanks again April!"
-Linda Kane
"It's my humble opinion that April is a diligent hard-working individual working even on Sundays if necessary putting the client above all! That was one of my biggest likes about this broker! If all brokers were like her more people will be satisfied!"
-Sandra Sherman Mccormick
"April Bowman represents the ideal real estate agent. She is knowledgeable, responsive, and makes you feel glad that she is representing your interests during the home buying experience. She was always available to answer questions and was always very pleasant. I could not have made a better choice especially because I was a remote buyer. I highly recommend her to anyone buying or selling a home."
-James A. Wall
"April was very accommodating to our needs and schedule. We communicated to her our requirements and desires for our property and she made sure we were able to visit each property that fit our needs. With the current market challenges for buyers, she was extraordinarily responsive to last minute listings, and getting us in to see the properties. For the home we purchased, it was listed around lunch time, we saw the house at 3:30, placed an offer by 5:00 and it was accepted that evening.

My wife and I thoroughly enjoyed working with April. She has gone over and above in helping us find our home, and also following up after the home inspection to help evaluate the actions we needed to take in order to address the few issues identified. This was an extra challenge since we live in Alabama and had to do most of this remotely. But it was no issue, and she communicated with us throughout the entire process through closing, and beyond. We highly recommend her to anyone in the market to purchase or sell a home."
-Brian Gustin
"April Bowman went out of her way to always be there for me. Made my home search very enjoyable!"
-Deborah Halpin
"April did everything!! Great job We've bought multiple property before. April was by far above and beyond any others we have used. Your company needs more agents like April Bowman again GREAT JOB!!!"
-Greg Anderson
Looking Glass Realty
Listings
Looking Glass Realty
Listings