Real Estate Agent
Barclay McCurdy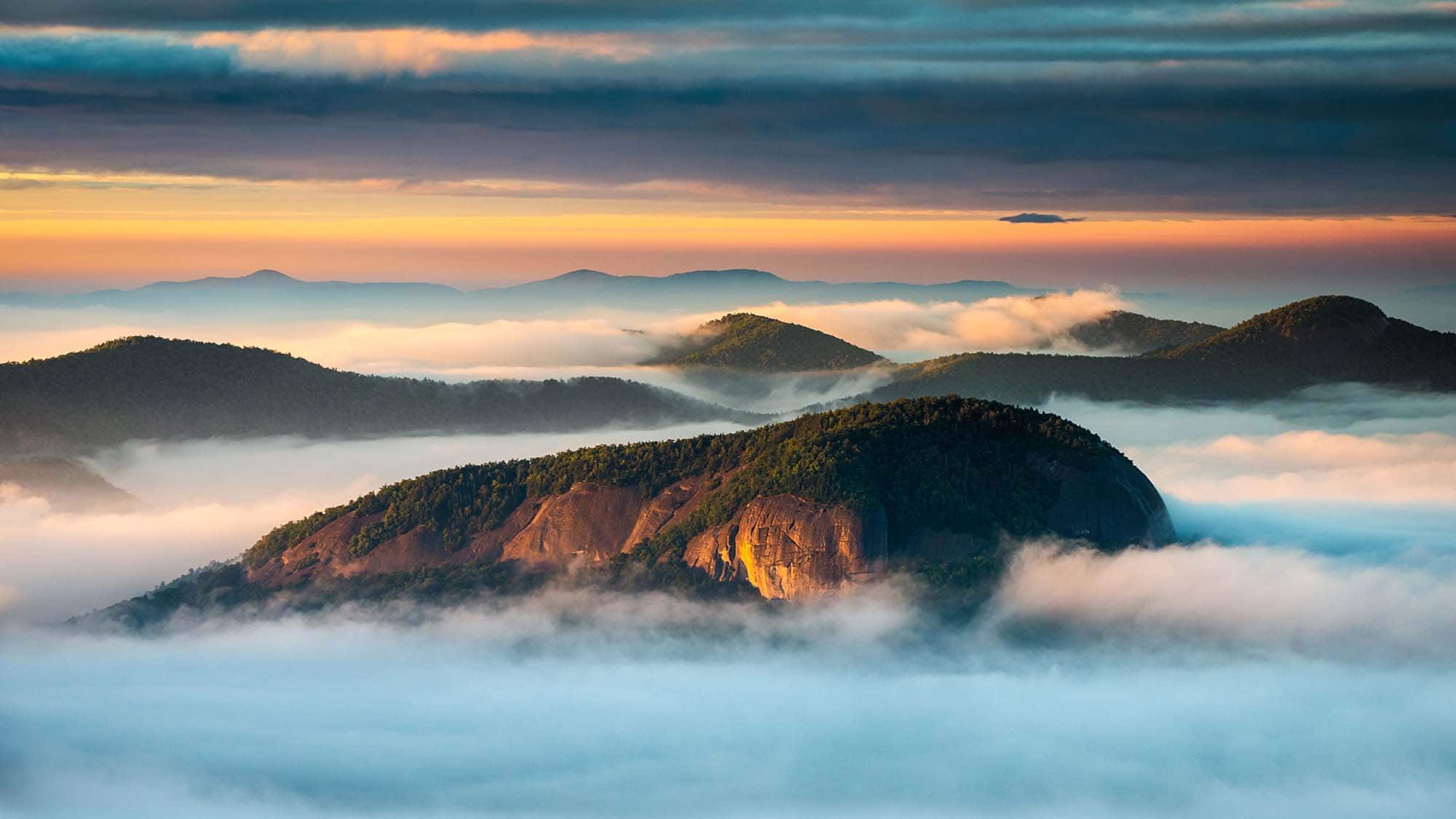 Barclay grew up in Charleston, South Carolina, and was first introduced to western North Carolina at a young age while attending local summer camps. The quietness and beauty of the mountains, pristine creeks, Appalachian culture, and adventure drew him to start his collegiate career at Brevard College. It was there that Barclay developed his passion for rock climbing and mountaineering. A journey that led him on hikes and climbs from the tip of South America to the peaks of British Columbia. An avid outdoorsman, Barclay always returned to western North Carolina to find adventure and solace in the beauty of the area, ultimately relocating and now calling Brevard his home.

Barclay's desire to work with people led him into a 25-year career as an orthopedic physical therapist. He launched his real estate career in 2021 because of his love of the area and his desire to work with people. As a real estate broker, Barclay strives to ensure that the buying and selling process is as easy and stress-free as possible. He listens carefully to his clients to be sure that he fully understands their wishes. Barclay's clients can count on him to be responsive to their needs regardless of the time of day.

In his spare time, Barclay can be found walking in the woods, wading in the stream, or playing his upright bass at a bluegrass jam.
"My wife and I worked with Barclay McCurdy for about 8 months. Our primary home is in Texas, so we were unable to look at homes very often. Barclay stayed with us, understood what we wanted in Brevard, and found what we needed. He is very professional, very personal and a pleasure to work with. We have been here about a month and a half and have already referred a couple to Barclay."
-Frank Bagrier
"We have really enjoyed working with Barclay. He is very competent and easy to work with."
-Frank Bagrier
"Barclay did an outstanding job assisting us with the sale of our property. We ran into multiple issues and complications with our sale and he was right there every step of the way- making necessary adjustments, calling lawyers and other agents and being the "go to guy" when we needed one. He even made a few minor modifications to our property to make it more desirable. We felt he was trustworthy and highly recommend him!"
-Graeme Jones
"Barclay and his team at Looking Glass Realty delivered top quality service throughout our home buying experience. The responsive and thorough service helped us get into our home in record time while feeling confident that true professionals attended to the many, many details. Even after we moved in, they have been available to answer questions about the area, refer professionals and more. I appreciate the heart and sense of partnership Barclay and LGR bring to this community. Highly recommended!"
-Emmett Lynch
"Your agent (Barclay) was extremely ptofessional and kept me well-informed during each step in the process. He had a wealth of information and contacts that benefitted me through the closing and move-in preparations. A very pleasant experience!"
-Susan Fowler
"I'm a very picky customer. Barclay at Looking Glass Realty went above and beyond every expectation I've ever had for a real estate agent. I highly recommend him and the team at Looking Glass! They are true professionals you can trust!"
-Christine Caridi-Jones
Looking Glass Realty
Listings
Looking Glass Realty
Listings