Real Estate Agent
Candi Guffey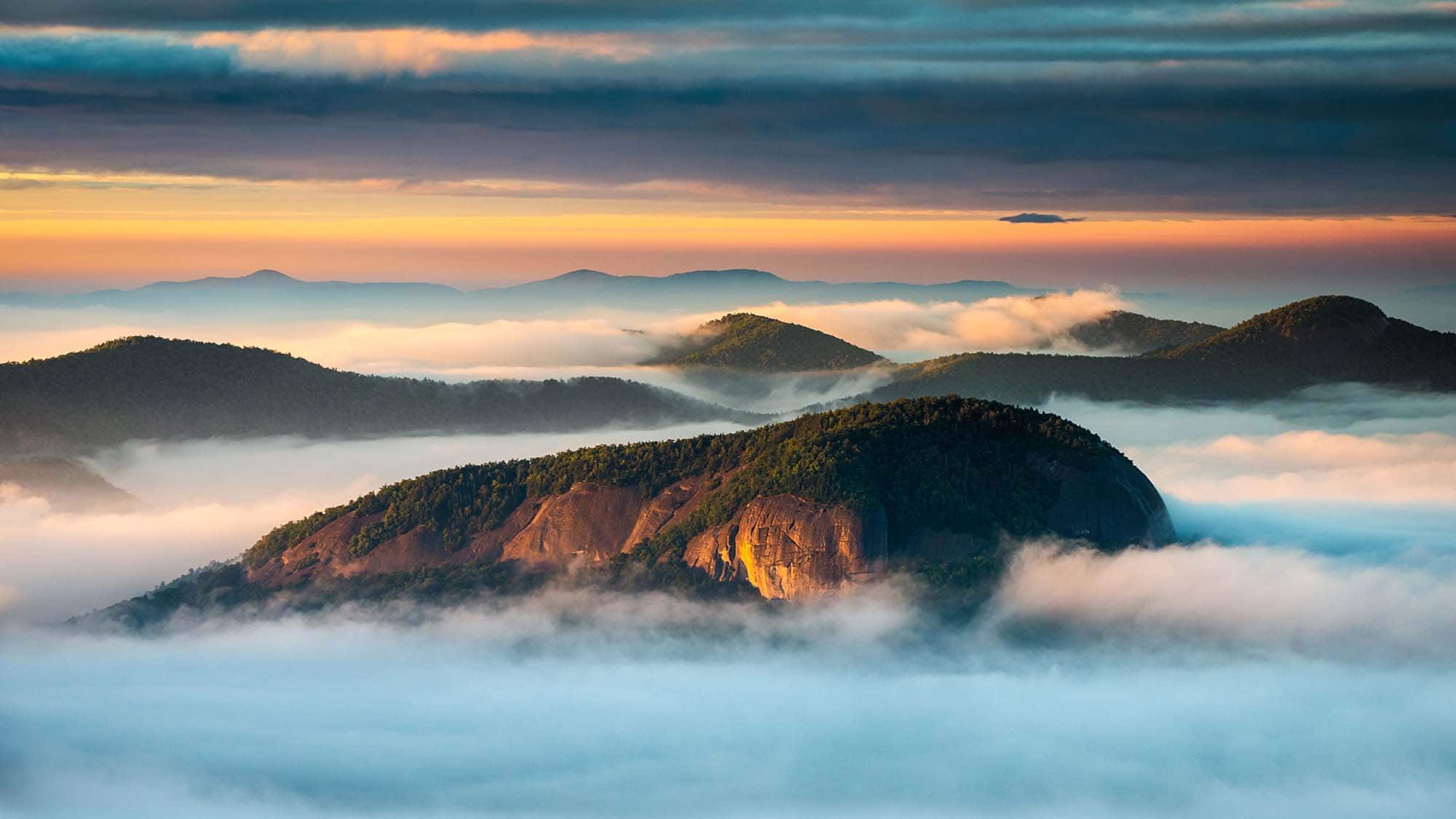 The Power of Deep Roots:
As a seventh-generation Henderson County native, Candi Guffey takes great pride in the unwavering commitment to excellence she brings in serving her clients as they achieve their respective real estate goals across Western North Carolina. As a real estate professional, she understands that selling or buying a home is more than just a transaction, it's one of life's most significant and impactful events. By leveraging a comprehensive knowledge of the local terrain, an extensive network of local resources, and refined local industry expertise, Candi delivers exceptional, personalized service at every turn of the process from start to finish.

Community Involvement: "Bloom Where You're Planted"
Candi believes in actively participating & contributing, working together for the common greater good. To this end, she currently serves our local community as a Board Director for the Hendersonville Board of Realtors and for the Henderson County Chamber of Commerce, where she has been an active member over the last decade. (She said she's especially proud to be a program graduate of 'Vision Henderson County,' the Chamber's leadership development initiative.) Previously, Candi served on the City of Hendersonville's Downtown Advisory Committee, the City's Planning Board as well as the City's Board of Adjustments. She attends Biltmore Church with her family and is a loyal supporter of Flat Rock Playhouse in patronage, sponsorship, and advocacy.

Performance Accolades:
Local Market Leader: Top 5% of local MLS
Top Producer: Annual sales exceeding $10M

Business Directive:
With an unwavering commitment to excellence and a community-driven mission, Looking Glass Realty is a locally rooted firm of true producers and leaders within the industry. We employ the highest industry standards of professionalism, responsibility, and integrity. Together, we grow.

Candi often expresses that it's been an absolute honor for her to showcase her hometown as it continues to flourish. It's not only her profession, it's easy to see that it's also her passion. You can find Candi in our Downtown Hendersonville office, located at 104 North Main Street, just across from the Historic Courthouse.
"My wife and I worked with Candi Guffey from Looking Glass. Not only was she prompt and and professional, but we found our home in under a week!! Candi was with us every step of the way from recommending utility providers to helping us find a plumber in the area. We cannot recommend her highly enough!"
-Travis Smith
"Candi is an absolute pro. Communicative, responsive, and she dots all the I's and crosses all the T's. It's a joy to work with an agent like this!"
-Suzanne Devane
"Candi Guffey was the ultimate professional in every aspect of the experience of selling our house. She is on top of everything in a moments notice. The perfect person the represent our needs throughout the process. Will not hesitate to connect with her if able to get back to the region in the future! Thank you!"
-Joni LaSchiazza
"Candi is extremely passionate about her work. Unlike other agents I've worked with, Candi doesn't just see this as an opportunity for another sale, nor does she just go through the motions; Candi listens, communicates, provides a wealth of knowledge, and makes the whole process simple and seamless. Her knowledge, professionalism and terrific instincts guided us to an excellent outcome. It is truly a pleasure to work with Candi - I've found that she keeps her client interests in sharp focus and you always trust that she is on top of every detail, big and small, which brought us great peace of mind."
-Josh Collingsworth
"Candi was a fantastic real estate agent for us. She is very professional and knowledgeable on all aspects of the sale. She was always available by phone to help answer any questions and to keep us up to date on progress. She also facilitated a very fast closing after our sale. From listing to closing date was less than 2 weeks. Just outstanding service, highly recommend Candi. She is really a pleasure to work with. 5 star service."
-Bill & Earline Talburt
"Candi is an excellent real estate professional and truly is a natural at what she does. She is an exceptionally hard worker, is smart and knowledgeable, and also has very good judgment. In fact, when we finally found our home, she seemed to know what we wanted even better than we did, and thankfully she was right. There was just as much work to do post-offer, and Candi seamlessly and quickly handled all those details as well as the negotiation. Lastly, Candi has a positive attitude and a wonderful personality. She is a fantastic person and agent and did a phenomenal job."
-Neil & Michelle Robinson
"Candi Guffey is not only a highly skilled real estate professional but she is a real go-get-er. We felt like she was 1,2,3 GO on a race alongside us when we listed our property. She was all in and we felt like we must have been her only client (we know we were not). We were headed to the finish line in the hurry we wanted to be. She paced herself to help us every step of the way and knew we wanted to get to that finish line quick. Never had to wait on her. Always available, always informative, and always a step ahead. Impressive. Gosh, it went so well and so fast we kinda miss her!"
-Gary and Katha Underwood
"Candi Guffey is very knowledgeable, kind, professional, and courteous. I would strongly recommend using her when purchasing or selling a house. She will definitely be my first choice if I ever need an agent in the future."
-Andrea Whitmire
"Candi was a pleasure to work with. Always a positive attitude! Candi was clear on my goals for this purchase and worked to keep all aspects of the process moving forward to a successful conclusion. I hope to work with her again in the near future."
-Erich Leatham
"Highly competent, available, responsive, knowledgeable, compassionate with our needs, ethical and passionate about helping us survive in a real estate market crazed with high prices and unethical sellers and buyers. Candi is an extraordinary person and an outstanding real estate professional.
We have purchased and sold several homes in our lifetime. We find the current overall practices of most sellers and buyers unethical and frustrating at best. We would have walked away from this market some time ago if it was not for Candi's persistence and determination in finding a suitable property and an ethical and reasonable seller. Kudos to Candi! Exceptional!"
-Gary & Prudence Kohl
"We are older parents who were helping their daughter and son in law buy a larger home for their family. I say this because Candi had two sets of clients in this one transaction. She worked well with our younger daughter and son in law and well with us. This is a very stressful market especially for buyers. Candi was able to obtain the necessary information we used to make a breakout offer to the sellers and secure a contract out of over 12 offers. After contract, Candi was unbelievably fast in helping us secure our due diligence vendors on a timely basis. They all did a good job and closing occurred on time. We would definitely recommend Candi Guffey to any and all."
-Geoffrey and Kay Jollay
"Candi was a top notch realtor. She responded very quickly to all questions and gave great suggestions and feedback to potential homes. She really knew what she was doing. She got us in to see homes ASAP and would work with our schedules. Her negotiation skills were amazing and she always did what was best for us. Love her so much!"
-Sam & Katie Hurst
"Candi Guffey is a hometown girl who really knows her market! If you are new to this area/surrounding area, there is no one who knows it better! If you are a local, such as myself, it was just so nice to feel totally comfortable and trusting of a realtor who knows the market and shares insights on how it has changed and what is of value that might not be so evident when you have lived here your whole life.
Candi Guffey worked hard to provide all information, insights and guidance from the second we had our first conversation. She took absolutely every opportunity to help keep things simple for me and all the while, I could trust that she was taking care of me!! Life is so hectic it was AMAZING to feel so comfortable and confident that Candi was taking care of EVERYTHING!!!"
-Fair Waggoner
"I don't think it's as important HOW Candi became my agent. But the fact that she was has been beyond measure. She has made my purchase so stress free. I can't begin to say how grateful I am to her. She is so knowledgeable and helpful.
Candi has been with me every step of the way....from start to closing and beyond. I consider her more than an agent....she's a friend. Caring and honest.
On a scale of 1 - 5, I'd still look for and want to rate a 10!"
-Nancy Conley
"You won't be disappointed when you hire Candi Guffey. However, you should be prepared to sell your house quickly, as in days. She's a wonderful agent and very knowledgeable and always willing to go the extra mile. We can't say enough great things about Candi. Hire her and you won't be disappointed. She's the best agent that we have ever worked with and we have worked with multiple agents. We love Candi!"
-Ali & Ryan Trask
"We reached out to two Hendersonville area brokers and Candi Guffey responded promptly and gave us confidence in her ability. She quickly understood our needs and began to educate us on Hendersonville real estate. We were sold on Candi before we viewed the first property.
Candi was our advocate, she gave knowledgeable assistance in evaluating properties to fit our needs and area of city for our consideration. Before we made an offer on a property, we felt we knew the area and which property would best fit our needs and desires. We have purchased numerous properties over our 30 year marriage, as we owned multiple homes at the same time, but Candi is outstanding in truly representing our desires. We quickly developed confidence in her ability to represent us.
Wonderful office. Well equipped for business meetings. Comfortable. Concierge service. Receptionist was friendly and helpful.
Closing on this house was incredibly smooth. Negotiations, inspection, accommodation on repair, purchase of freeholds, and finding cleaners, painters and local resources, were all wonderfully handled by Candi Guffey. We were directed to a competent attorney. There were never glitches. In 40 years of buying or selling real estate, in numerous personal transactions, this experience with Candi Guffey was the most competently handled of any.
Among several real estate agents with whom we have worked over the years, Candi stands out at the top of the list."
-Sherry Hutt and Guy Rouse
Hendersonville Office: Broker-In-Charge
Looking Glass Realty
Listings