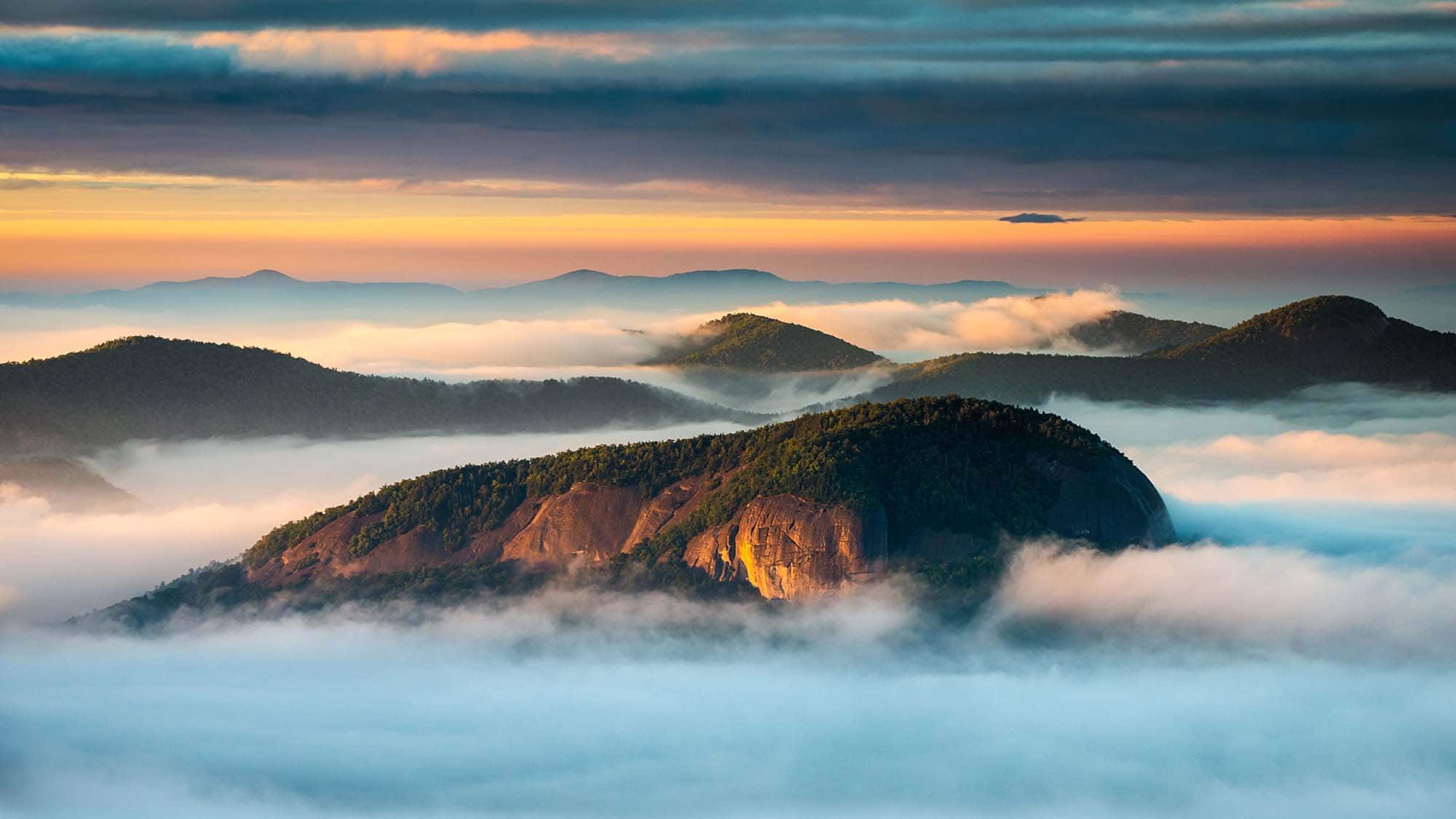 A true western North Carolina native, Erin grew up in the tiny town of Tuxedo just south of Hendersonville in a small home surrounded by forests, streams, and lakes. Constantly outdoors and exploring, the mountainous landscape shaped her into a person who took challenges as opportunities, placed value in ingenuity, and saw beauty in the hidden, wild places. Inspired by her high school karate instructor and determined to be a first-generation college student, Erin joined the United States Marine Corps when she was just 17 years old. Turning 18 in boot camp, and then 19 and 20 in Iraq, she served as an aviation mechanic on Huey and Cobra helicopters for four years both overseas and at Camp Pendleton, California.

After her enlistment, she worked in the banking industry while she had two children and went to school for her bachelor's degree. After graduating Summa Cum Laude in Parks and Recreation Management, she took a job as a Program Coordinator for Henderson County, planning events, creating youth and adult sports programs, facilitating art programming, and managing the media, marketing, and CRM implementation for the department. Over the years, Erin was a client of Looking Glass Realty for four housing transactions before accepting a position as the Office Administrator and Marketing Coordinator for the Asheville branch.

When she isn't working, Erin loves being outdoors with her husband and two children. They hike often with their Great Pyranese, Peaches, and dabble in foraging and plant identification. Having completed her first Iron Man in 2018, Erin enjoys running and swimming as a form of meditation but now keeps those distances to a more reasonable length. When she isn't cooking with her kids or working on house projects, you will find her taking advantage of Asheville's incredible food and music scene.
Looking Glass Realty
Listings
Looking Glass Realty
Listings