Real Estate Agent
Jeramy Neugent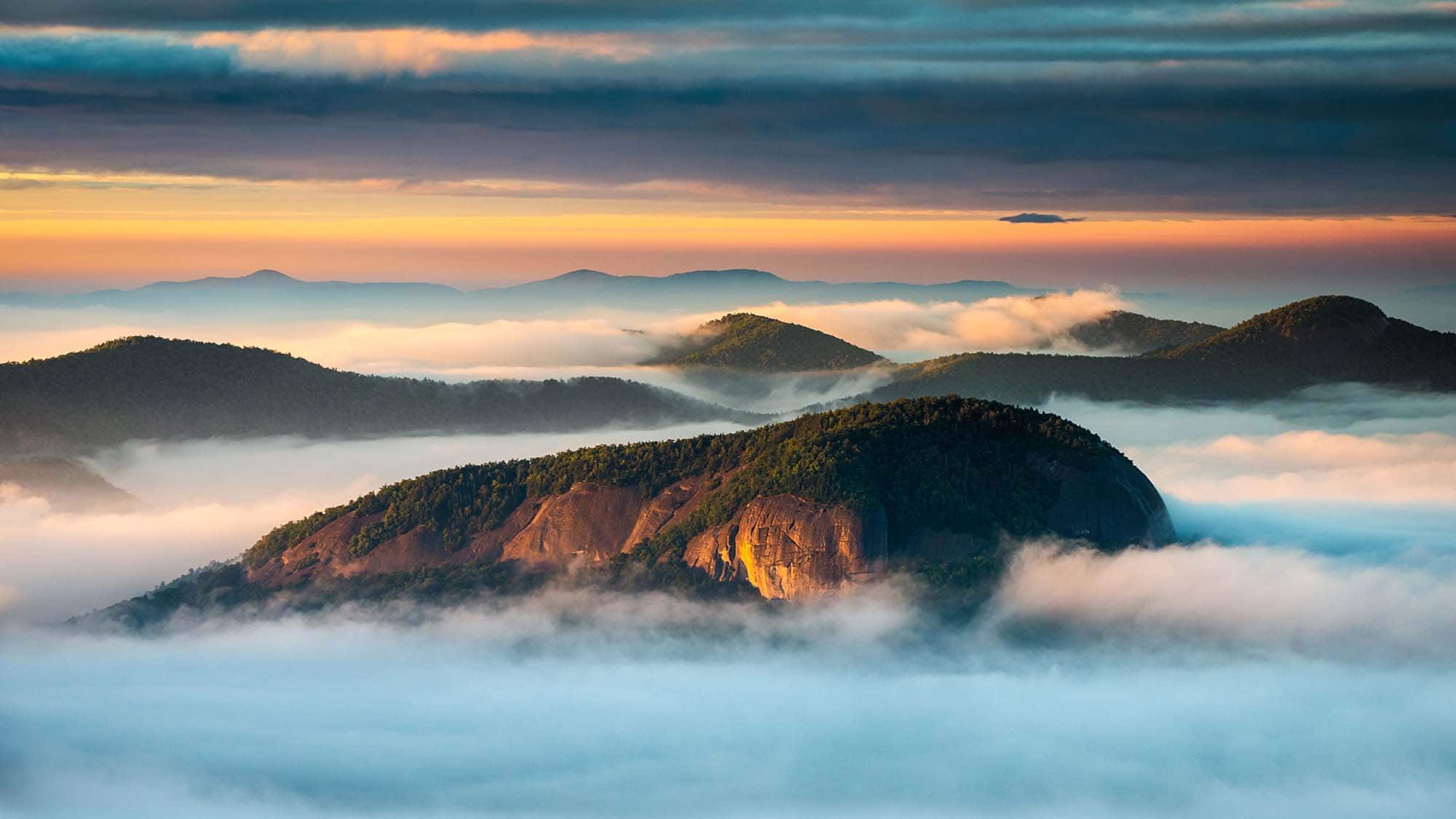 Jeramy Neugent is a real estate broker living in the Malvern Park neighborhood of West Asheville. He's genuine, dedicated, loyal, funny, and he's always ready to pound-the-pavement for his clients. Jeramy specializes in buying and selling homes in Western North Carolina, as well as helping locals relocate within Asheville and surrounding communities or helping remote clients find their happy place in these blissful mountains.

Jeramy's family is rooted in Asheville and Weaverville, and no, Ted Nugent is not a family member. Jeramy received his degree at San Diego State University and has lived in Los Angeles and Austin, TX where he worked in the music industry for many years, but nothing compares to the epic trails, waterfalls, mountain biking, climbing, culture, food, and music that Western North Carolina holds in excess. He has a background in interior design, public relations, event production, trail design and build, and he's a 10-year Vacation Rental owner, landlord, and manager. Jeramy has 3 songs in a major motion picture, and once spent 2 weeks in the studio with the late and legendary, Prince. He enjoys volunteering for community projects and served two terms in AmeriCorps' Environmental Crops and Casa Verde, a Green Building program building sustainable homes for low-income families, similar to the likes of Habitat for Humanity.

Helping others with their real estate needs is his true career passion. Aside from providing his utmost personal attention and real estate expertise to his clients, he can also point you in the right direction for an epic hike, the best craft beer and coffee, and where to find the best vegan food in the area. Jeramy also enjoys tinkering on old motorcycles and cruising on mountain roads, attending Bluegrass jams, growing his garden, hugging trees, and to say he's an animal lover would be a massive understatement. For the best real estate experience in the Appalachian Mountains, Jeramy is your guy. Just expect the relationship to last beyond your closing as we're sure you'll want to stay friends.
"Jeramy at Looking Glass is the best realtor we've ever used. Over the course of a year and a half, he helped us discover what areas of town we'd feel best to live in, as we were moving from a different state, remotely toured too many properties to count, and became a real friend. I can't say enough nice things about him and Looking Glass!"
- Aaron Dishman
"Great experience with Jeremy. Very professional and tuned in to the area."
-Pattie Frost
"Excellent service! Jeramy was very professional, personable, and hands on. We highly recommend him to any buyer/seller, and would certainly use him again!
Judy and Jack.
"
-Judy Fraser
"Jeramy, There is no way this would have happened without you! Truly - we appreciate how on top of things you have been and how much you have worked in our interest. You are a phenomenal realtor and friend! So many thanks. "
-The Trinity Family
"Jeramy helped my wife and I find a really great home in Asheville. I don't know exactly where to start with all of the good things I'd like to say about our experience working with him, so I'll just touch on the most important parts.

Jeramy knows Western North Carolina very well, and his depth of understanding about location, culture, and experience go a long way in helping find the right home, neighborhood and part of town.

He is also a very knowledgeable realtor, and he was able to negotiate with our seller very effectively. This is saying a lot in a seller's market, where negotiations can often be one-sided and tricky for buyers.

Perhaps the best part about working with Jeramy is his patient and understanding approach. Searching for and buying a home, even under the most favorable conditions is a stressful undertaking. In Jeramy you'll find an agent who is empathetic, patient, and ready to work harder to help you close the deal."
-Lance Sims
"Jeramy was an amazing realtor during our home search and with the entire process. He gave my husband and I access to start viewing homes on the website prior to being appraised to get a feel for the market and see what homes were within our estimated budget. He took the time to explain the basics of the home buying process (multiple times) as we are first time homebuyers with very limited knowledge. He was ALWAYS available for questions and was very quick to respond when we needed him. He was honest with his opinion and provided valuable insight with each home that we viewed.

We ended up closing on our third home that we offered on in this crazy housing market and with COVID restrictions. But, the second home that we offered on was a doozy. We were informed that the seller was accepting offers until 8pm when we had just viewed the house at 6pm that same day. Jeramy got our contract finalized and sent within the hour and prior to the deadline! Even though the seller did not accept our offer, he got the job done and helped us find our new home. During our final/third offer, he was able to keep everything running smoothly from setting up the inspection for the home/well/sewer, to asking questions we had about service providers for gas/internet/power/etc. He also came out the day that we moved and helped us move some stuff into our new home. AND he gave us a gift with a card, and man, I'm a sucker for cards. He went above and beyond during the entire adventure and we couldn't be more grateful or happier. He's the best!"
-AshleyHeavner
"Our realtor was on top of it from the beginning. He got stuff done through COVID and the crazy housing market we have here in Asheville. He went above and beyond and constantly checked in with us and utilized all sorts of platforms to communicate. He also helped us unpack into our new house. How cool is that!"
-r996968d2b
"We had the pleasure of working with Jeramy for almost a year during an unsual time for the world, and the housing market and we couldn't have asked for a better person to work with. He was absolutely outstanding. He is very knowledgeable regarding the home buying process and makes you feel at ease during every step of the way. He takes into consideration every detail that is important to you and is there too make sure he puts you into your dream home. I have the upmost respect for the way he conducts business, and would recommend Jeramy to anyone."
-Andrew mewshaw
"We met Jeramy through the recommendation of a coworker. We have had an incredible experience getting to know and work with him over the last several months. He has been responsive, professional and hard at work finding us our dream property. He has shown willingness to show any property we have been interested in and helping us think outside of the box. His quick response helped us land a beautiful home on 3 acres in Spruce Pine. Throughout the closing process, he has made it clear what we needed to expect and has gone above and beyond in navigating us through the process. We are happy to not only count Jeramy as a wonderful realtor, but now a friend!"
-katie ss22
"Working with Jeramy was a great experience. Any questions or concerns we had were dealt with in a timely, and understanding manner. He was always knowledgeable and resourceful. He made it easy for us to get the answers we needed. We were very particular about finding the perfect first home. Jeramy was always patient throughout our search. He guided us along the way every step of the process. He offered great recommendations throughout, from tips on what to look for when viewing a home to negotiations. When the search became overwhelming, and we needed to take a break, Jeramy gave us our space and waited for us to say we were ready again. He was always easy to reach and communicate with. He noted what was important in a home for us and always reminded us of this throughout our search. In this competitive market it was of paramount importance to have a realtor to keep us grounded and on a path to finding our perfect home. Jeramy did that and so much more. We are grateful that we were successful in finding our perfect first home, and we owe that to Jeramy. We would and already have recommended him to friends and family looking to buy in Western NC!"
-Zach Gavett
"Jeramy was exceptional during the whole process of buying our home. He truly cares and provides support beyond what you expect. Jeramy was very methodical with inspections and a master of negotiation. He found us the perfect house for the right price in such a competitive market.
If you are looking to work with an honest and knowledgeable realtor Jeramy is the one. Besides, he's a really cool person."
-shirlita alfaro
"Jeramy is the best! He guided us with such patience through the whole process, going above and beyond at every step. We never worried about a thing with him at the wheel. He had advice for any situation that arose. 10/10 would recommend to anyone needing a superb agent."
-zuser20200725071326060
"I was very impressed with my experience working with Jeramy on my recent property purchase. As a first time home buyer, the experience could have been very stressful and intimidating, but Jeramy's knowledge, expertise, and patience made it go as smoothly as possible. I was seeking a very unique property on a limited budget, and Jeramy was very in tune with my needs and turned my dreams into a reality. He was timely and responsive and always anticipated my needs before I did. I highly recommend him. Thank you Jeramy and Looking Glass Realty!"
-farmshiresanctuary
"I am an elderly single woman and Jeramy helped me through the entire process. He did all the photos and developed a beautiful profile of my home. It sold in 2 days for above asking price whereas 2 similar homes on my street had been on the market for a few months. Jeramy went above and beyond in all aspects of my sale and always got back to me immediately to answer any questions or concerns. I highly recommend him."
-SusieFurgerson
"Jeramy is like family to us. He helped us land our dream house in a highly competitive market. He is extremely polite and helpful with getting information requested (Like a dog with a bone). He was always willing to go the extra mile and was present for all inspections. Anytime we needed him, he was there. If you are looking for a friendly, honest, caring and outgoing realtor, Jeramy is your guy!"
-sandboxbound
Looking Glass Realty
Listings