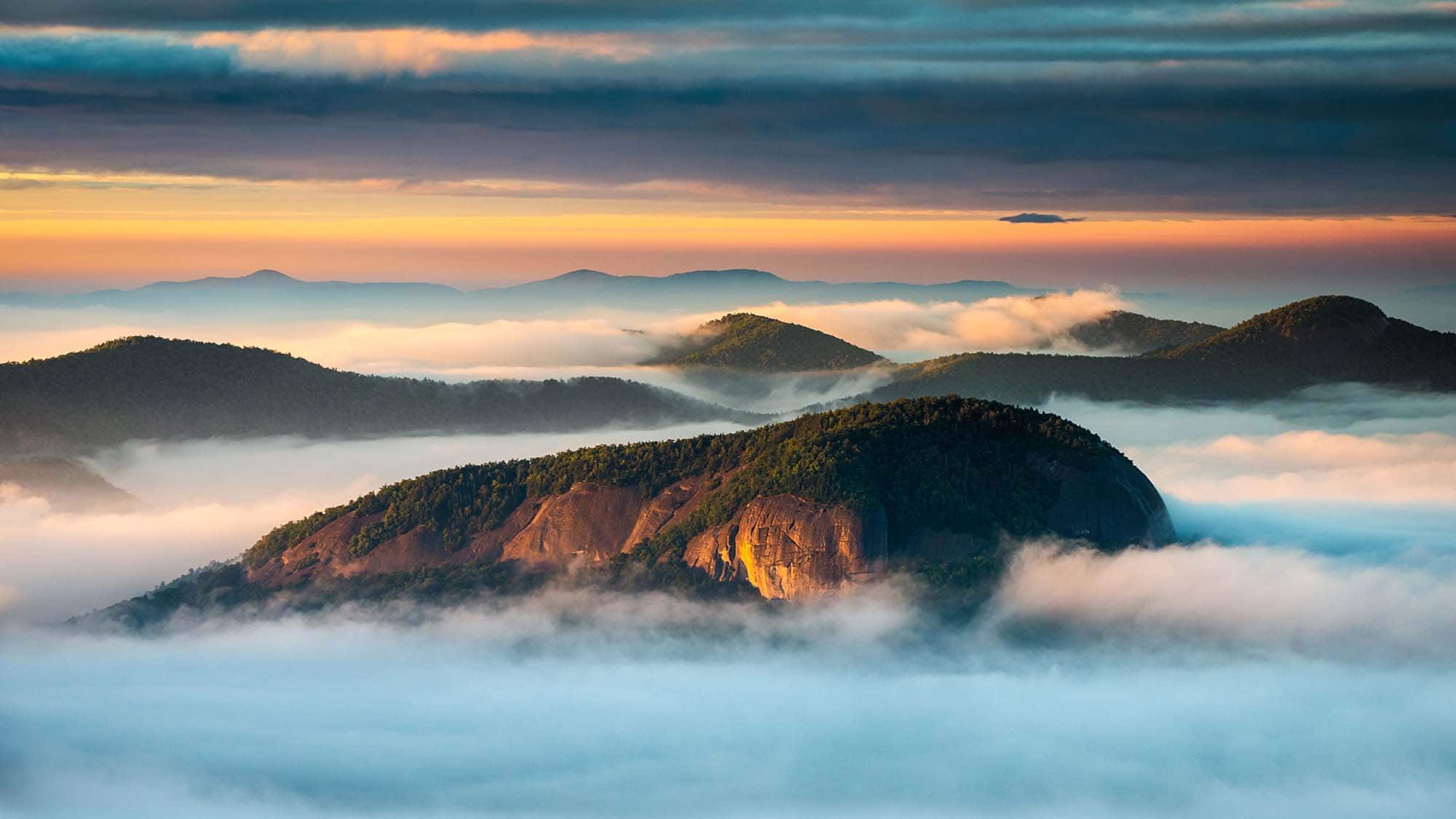 Mary came to the North Carolina mountains from Florida many years ago after falling in love with the area through childhood visits and spending two years attending Mars Hill College. Returning to Florida and graduating from Florida State University with a B.A. in English, she taught high school English for a few years in Florida. Then the move to the beloved mountains occurred. After teaching in Transylvania County for some time, a new challenge was in order. Love of the mountains, the natural beauty of the area, and the wonder of four delightful seasons led to the only choice that combined her talents and interests- real estate.

She shows respect for the fact that real estate transactions are generally the largest transactions people make and are to be taken seriously. Since these transactions are not everyday events, both sellers and buyers need to be educated as to the process and the steps involved in achieving their goals. This requires a broker with in-depth knowledge of the area, the market, and the ability to advise and negotiate. Having spent 30 years in the real estate business in the mountains, she has a vast knowledge of the area and is known to have a particular knack for finding the best property match for the client. Listening to the client's needs and goals and working with them to fulfill those are her strong suit.
"From our first meeting, I could tell MARY was a professional and had extensive knowledge of the real estate industry. More importantly, her number of years with experience in the area was unsurpassed and has earned her the best reputation of all the prospective agents I compared her with. Her personal service and knowledge combined to make our transaction very problem-free. I recommend her most highly."
-Jim & Anne
"Very professional. Knowledgeable in the area. Goes above and beyond for her client."
-Laura
"I have dealt with Mary for 10 years with real estate deals she really knows the area and all the intricacies that go with the codes and regulations for this area. I would highly recommend her."
-Dick
"Mary Coker is very professional. I have owned and sold 5 houses so I feel I can judge her as among the best I have worked with. She sold my property the day I listed it. I would recommend her to my friends who are looking for a mountain home, which I had for a number of years."
-Rosemary Franklin
"It was an absolute pleasure working with Mary on our home purchase in Sapphire, NC. Her knowledge of the area and attention to detail was amazing. This was a rather difficult purchase because we were out of state buyers from Florida and there were legal, estate issues with the sellers. The property also had a complicated title issue. Mary stayed on top of all the problems and was able to guide us through the complications with ease. After the closing we needed work done and she referred us to local contractors that did a great job. Mary was professional, dependable, knowledgeable, friendly, and a pleasure to work with. If you need a Realtor I suggest that you give her a call."
-William
"Mary Coker is a gem! She is informative, attentive to detail, timely and was my advocate throughout the process of buying. Highly recommend"
-Barbara Bradley
Sapphire Office: Broker-In-Charge
Looking Glass Realty
Listings