Real Estate Agent
Mary Liske, PSA, SRES®, GREEN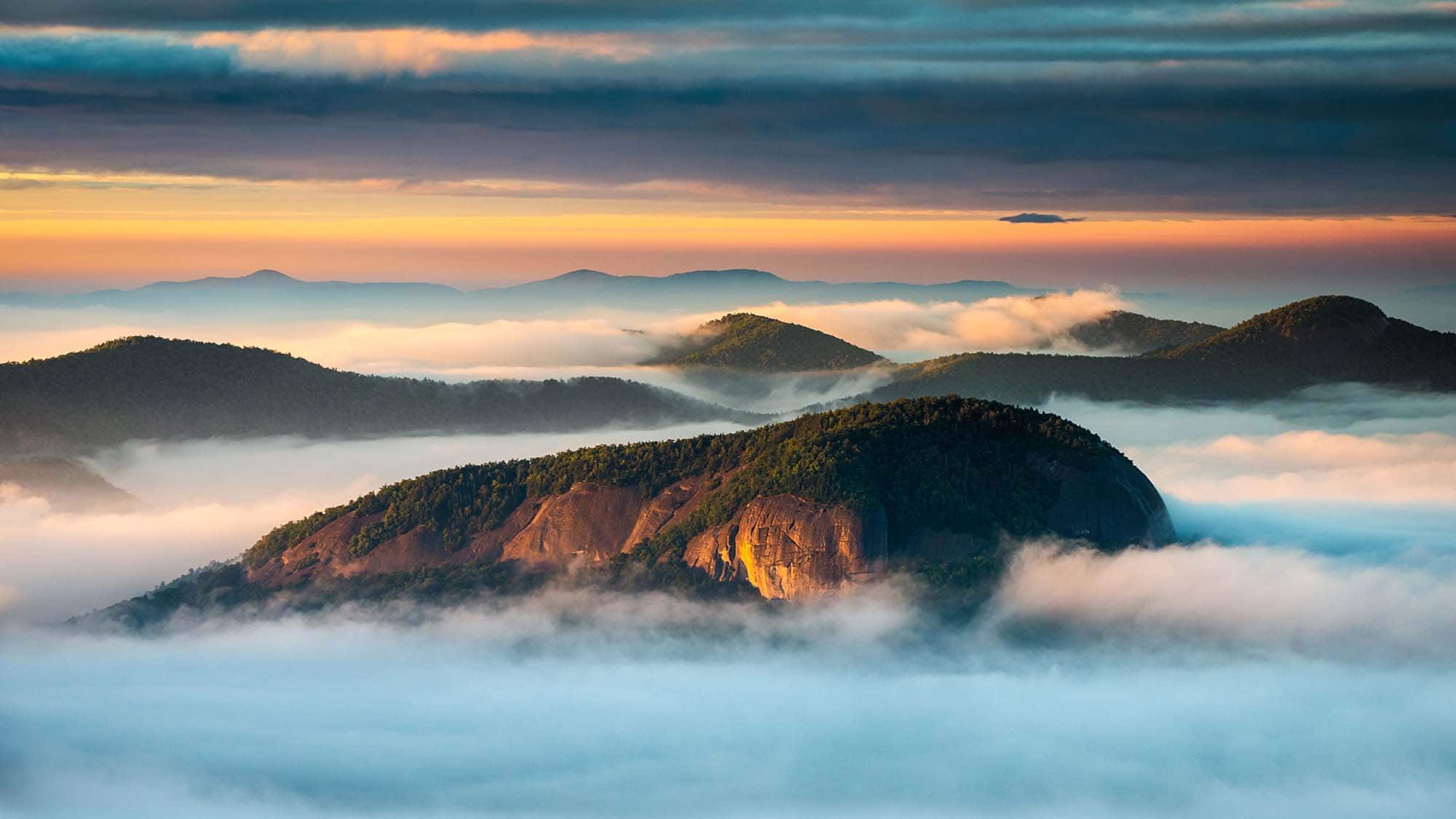 Mary Liske is originally from northern California and has lived in North Carolina for eighteen years. She obtained her Bachelor of Science in Health & Wellness Promotion from UNCA and graduated with a distinction as a Community Engaged Scholar. Mary worked in non-profits for over 15 years, including being a Wellness and Operations Director. Her extensive background and training in wellness coaching helps clients feel cared for and supported during their real estate journey.

Her integrity, understanding, and responsiveness will aid individuals in finding their dream home or investment property! She can listen to her clients' needs and help them achieve their desires while being empathetic, loyal, and transparent in all transactions. Respect for her clients' time and energy is demonstrated through her research, marketing, organization, and communication skills. Mary can help any client navigate through the real estate process with ease and sound judgment.

Mary is a Pricing Strategy Advisor (PSA) and can guide clients through the anxieties and misperceptions they often have about home values. She trained with the National Association of REALTORS® and received the PSA certification, making her a trusted advisor in important decisions and investments. Mary has also earned the nationally recognized Seniors Real Estate Specialist® designation from the SRES® Council of the National Association of REALTORS®. She received extensive training in how to make the transaction process less stressful and more successful for 50+ home buyers and sellers!

Mary has built and remodeled homes alongside her husband, who is a gifted carpenter and General Contractor. They even built their own solar-powered tiny home and lived off-grid for four years. Her experience and attention to detail helps her guide individuals to see future investment property potential.

Mary is committed to and engaged in the community of Asheville and the surrounding areas with a deep connection and reverence for the Appalachian Mountains. She has led immersive retreats while incorporating teaching yoga, dance, communication, meditation, and nature therapy. She loves hiking, mountain biking, reading, and gardening in her free time. Ask her about ways to experience Asheville's unique food, music, wellness, and entertainment!
"We saw around 45+ homes over 2 years. She was always ready to hustle, go see a property, and entertain my endless questions (first time buyer). She even helped me to navigate an unscrupulous lender and a lot of other stuff that was probably above and beyond the call of duty."
-Barrett Truax
"Mary was the BEST real estate professional we have ever worked with, which is saying something as we have bought and sold a lot of properties. She was always available, very knowledgeable, and went above and beyond with every aspect of our dealings from hiking the property with us to being an invaluable source of help during due diligence. We highly recommend her and will absolutely use her again for all our real estate needs."
-Jacquie Dalessandro
"It is very refreshing to have the opportunity to work with someone that both loves their job and is good at what they do. Mary made the process extremely easy and stress free. Her negotiation skills are some of the best in the industry. I strongly recommend Mary if you are looking for a "buy side" professional to represent your interest. I would use her again for any real estate transaction in the Asheville area. You will not be disappointed. "
-Lori and Ray Montgomery
"Mary was a wonderful resource in helping us sell our home! She is very knowledgeable and was able to help walk us through negotiations and the entire process. She stands up for and protects her clients! She is an amazing realtor!!!"
-Shanna Arrington
"Mary Liske is one dream of a realtor! Especially for myself, a first time home buyer relocating to a new state, I was grateful for Mary's extensive knowledge, resourcefulness, and stellar patience in walking me through every step of the process. Mary is incredibly hardworking, always has my best interest in mind, and is an amazing advocate. You will not find a realtor with more integrity who cares for her clients and gives her all."
-Jamie Hetzel
"I know a lot of realtors and I have worked with a few, but Mary Liske was the most patient and resourceful person I could have found to help me. As I was getting to know the local market she was willing to explore every different direction - both geographically and 'character' of neighborhood - until I found the lot I wanted to build upon. I was the worst kind of client - hesitant, changing priorities and budget, but Mary was a rock, imperturbable and I always knew that she wanted me to find what I wanted and not just a property that might be easy to sell. When we got to negotiating the price she came through as well. She knew what to ask and when to guide my search and achieve the best price result. Thank you, Mary."
-Buck Hardy
"Mary is both very professional and knowledgeable while at the same time being very easy to work with during what can be at times a stressful process. Even though she knows her field well and it shows in her work, she also comes across as a continuous learner who, if she hasn't seen a particular area before or encounters something out of the ordinary, digs in to find out all about it to make sure she is providing accurate information and advice. I would highly recommend her to anyone looking for property in the Asheville area, whether buildable land, or an existing or new construction home. Thank you Zillow for connecting me with her!"
-Lagunito
"I have been through the home buying process twice. The first time I was afraid to work outside of my social circle. In a new market, I was given the chance to work outside of my comfort zone (isn't that the point of moving to a new place???). Zillow paired me with Mary and the rest has been a tidal wave of emotions, a lot of driving, a nightmarish closing, and ultimately the property of my dreams. At every step of the process Mary worked diligently to protect my interests and keep me apprised of any upsides or downsides to potential investments. She was patient throughout a protracted financing process and kept a mindful eye on things like self care during the most stressful points of the process. Home buying isn't easy but having an All Star realtor like Mary on the team makes it doable! She is the type of person you hope to befriend when moving to Western North Carolina!"
-zuser20190910105028907
"Wow, what an incredible experience! I honestly could not have asked for a better realtor. This was my first home-buying experience and naturally, I was terrified. Mary was extremely informative, answered all of my calls and texts promptly, and was 100% honest. She really took the time to understand what we were looking for kept us rooted in pursuing our vision. She also went the extra mile to be a listening ear and comforting voice for any fears that I had, and also went above and beyond during the negotiating process (which is never an easy time). Since we were buying a home from another state, she did so much by going back and forth to the house to help us complete important tasks. I would recommend her to literally anyone"
-Victoria Olmer
"I cannot express fully how grateful I am that I found Mary Liske! Throughout the entire process of searching for and purchasing my new home, Mary was utterly professional, responsive, and knowledgeable. She gracefully guided me every step of the way and it was indeed a delightful and smooth experience. Mary is also a very warm person who clearly takes time to get to know her clients. I recommend her highly! She will take good care of you!"
-Larissa Byely
"Mary Liske is a rare find and we feel so blessed she was our realtor! My extended family has worked with hundreds of realtors over the course of two decades in advertising (before Zillow became popular), and they couldn't praise Mary's work ethic & expertise enough! She took her showings seriously and knew exactly what we were looking for which helped us save time and money. She is extremely professional yet down-to-earth and candid about concerns we had when making difficult decisions. She really knows her stuff and saved us thousands in the end, not to mention kept on the Seller's agent when we needed them to follow-through on an agreement they were about to fall short on. Mary Liske and Looking Glass Realty took care of the details and hard discussions on the backend so we could have peace of mind throughout the process. I really can't imagine a better situation than having Mary on our side and looking out for our family's future. She is a gem and the care she shows for her clients is genuine. Thank you Mary & Looking Glass Realty AVL (you have a an amazing Realtor!)"
-Abby Tone
"Mary has been a little bit of everything throughout this process: an expert, a knowledgeable agent, a counselor, a therapist, a mediator, the leader, our hand-holder, the 'calm' under pressure, a professional, an excellent communicator and an amazingly responsive, attentive human! We could not be happier with how smooth and peaceful this process has gone for us! She will get it done!"
-frisfam4
"I can't say enough about the excellent service we received from Mary Liske. She found the perfect home and executed an offer that got us under contract in one day! She guided us through the entire buying process starting from the mortgage company, lawyer, inspection, and obtaining a survey in an extremely timely manner. In this market, this could have been a nightmare, but Mary handled everything and kept us informed every step of the way. She was alway available for any questions we had. (Need to mention, we did this entire purchase from another state!) We definitely would recommend Mary to anyone looking for a home."
-Ross and Susan W.
"As a First Time Home Buyer, I had no idea what to expect and Mary guided me through it every step of the way! She answered all of my questions, anticipated things I hadn't even considered, and was such a pleasure to work with. Mary did everything I asked her to and so much more! She went above and beyond to make sure we had a smooth and easy home buying experience. I was very impressed with her and Looking Glass Realty. Oh, and I love my new home! I would recommend Mary over and over again!"
-Ashley Cortese
"I am a die hard FSBO person. Sold nearly every home in the past that way. My plan was to do the same this time around. I had a number of real estate agents call to convince me to list with them and I was more than reluctant. Then I got a call from Mary Liske with Looking Glass Realty here in Asheville. Mary came to my home with a plan and strategy to sell my home. She laid out the details and the financial benefits of allowing her to list my home. I am so glad that I took this opportunity. Mary was the right person without a doubt. I can't say enough about the energy, the commitment, and the person Mary is. She brought her experience, skill, knowledge and her team to make this process easier and more effective for me. For me Mary is not just a real estate agent but a wonderful professional and friend made in this process. Mary is personable, gracious, clam, and trustworthy. Actually it seemed more like a friendship than a business relationship. She was able to keep the process moving forward and, more importantly, sold my home for far more than I ever thought or dreamed. If you are looking for a home or you are selling a home this is the agent you need. Thank you Mary for just being who you are and for being the agent you are."
-Brad Van Steenis
"Very knowledgeable with land and home purchases in the area. Very kind, honest, and willing to lend a hand to make sure it is the property of your dreams! Thank you, Mary! "
"My husband and I are so grateful for Mary's help as we searched for our first home in Winston-Salem. After working with us to determine our goals, she gave us a thoughtful and informative introduction to the process of purchasing a home. Meanwhile, she took the time to find us a local realtor that would best suit our needs. Even after she connected us with her fantastic referral, she enthusiastically offered her expertise and encouragement every step of the way. She advised us on potential offers, reviewed inspection reports, and exceeded our expectations to ensure that we had the best home-buying experience possible in Winston-Salem. Now that we have found the perfect home for us, we couldn't be more thankful for her guidance and support along the way! We would gladly recommend her services to anyone in the Asheville area and beyond!"
-Sarah
"Mary represented my husband and I in the purchase of a home. We wanted to act quickly and Mary was extremely responsive to every one of our concerns. She is knowledgeable, very intelligent, patient, and friendly. There were some bumps along the way, and Mary skillfully helped us navigate each and every issue. We have worked with numerous realtors over the years, and she was by far the best. I strongly recommend her!"
-Judith Olin
"Mary Liske's representation was exemplary in every way. First, she is just the nicest, most thoughtful person you've met. Next, her relaxed good humor, knowledge, and efficiency make the potentially stressful process of buying a home into a fun adventure. She skillfully elicited our needs and preferences, secured quick appointments to see properties, explained the process clearly, spotted issues for us that we missed, provided clear advice when requested, and always explained the basis for her recommendations. She shrewdly shaped our negotiating strategy and then executed it to a successful result with diplomacy and skill. She was able to secure the services of multiple other professionals on very short notice in the midst of the pandemic. On every front, she just gets it done!"
"Look no further. Mary Liske is the most skilled and compassionate realtor on the market. She literally found us our dream home in 24 hours and was the most incredible negotiator through the rest of the proceedings. She has changed our life forever and I don't even know how to express how much gratitude and reverence I have for her. She is truly someone who will make you rethink the entire business of realty, because she puts her authenticity, heart, and empathy into everything she does. At the same time, she is warrior like in the negotiation proceedings—fair, just, and unyielding. Buying a house is one of the most stressful events, but Mary makes it feel like a dream! Get some Mary in your life and house buying process and you will be transformed."
-Galia Binder
Mary Liske, PSA, SRES®, GREEN
Asheville Office: Broker-In-Charge
Looking Glass Realty
Listings