Real Estate Agent
Nancy Kern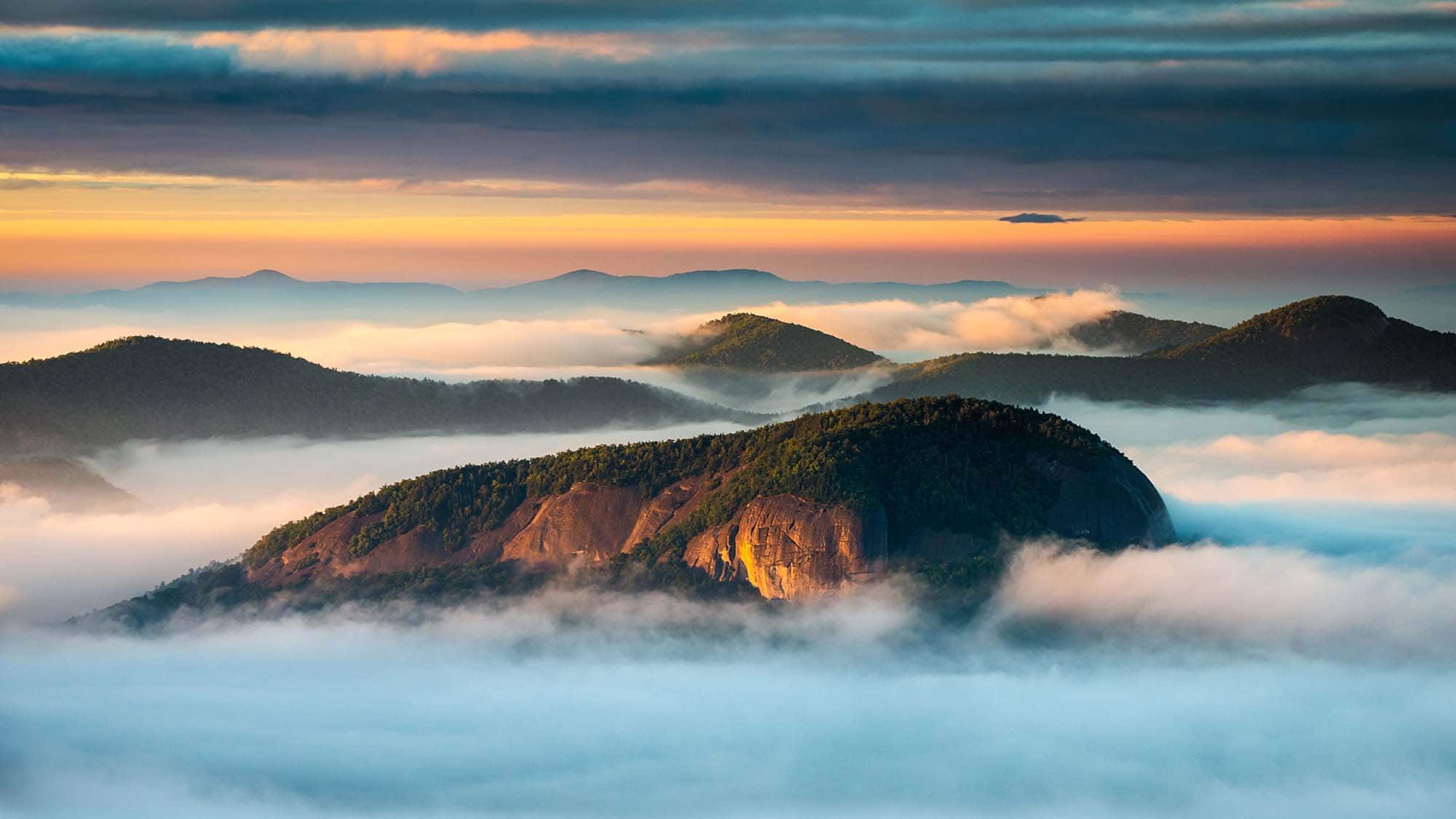 Nancy grew up in Asheville and started her first career as a woman's fashion buyer and model. After living in New York City for 10 years, she returned to Asheville to start a career in real estate. That was nearly 30 years ago. Nancy has bought, managed, renovated, developed and sold multiple properties, developing an understanding of potential possibilities that real estate encompasses. She has done the same for scores of Buyers and Sellers who return to her time and time again for her honest, straightforward advice. Her knowledge of the area includes Buncombe, Madison, Henderson, Transylvania and Haywood Counties. Nancy has lived in Marshall (Madison County) and several different areas of Asheville. She now resides in Cedar Mountain, a community outside of Brevard, but still works and keeps a place in Asheville. The community she lives in now has 26 miles of hiking trails and 5 lakes. This allows her the convenience of walking out her door (and no car ride) to pursue her favorite sports, hiking, and swimming. Nancy was a mountain biker and road cyclist but a hamstring injury curtailed that. "I did not think I could live without bicycling. I found that being on foot instead of speeding by on a bike bought a whole new perspective to being in nature." Her love of nature was spawned from family outings and picnics. "Every weekend my family would pack up the car and head for the woods. My most vivid memory was coming out to the Davidson River in the Pisgah National Forest, visiting the fish hatchery, Looking Glass Falls and Sliding Rock."

Please contact Nancy for any questions you may have. She prides herself in helping out-of-town Buyers decide which community fits their lifestyle and needs.
"Nancy Kern explained thoroughly the role of the real estate agent, guided me through the various forms, suggested vendors who could inspect the property and enhance its value, helped set an appropriate asking price and helped me select an appropriate buyer. She was an effective conduit to the law firm involved as she was to the ultimate buyers. She also did an outstanding job in helping me find a lot in our former community. Thus I would highly recommend Nancy Kern to prospective sellers or buyers."
-Jim Granger
"I recently sold my house in Henderson County, NC and used Nancy Kern. Nancy was the agent that I worked with to purchase the same house just a few years prior. I was impressed with Nancy and also felt very comfortable with her after my first experience. I decided to contact her again when it was time to sell my home. Nancy has always been extremely kind and willing to go above and beyond to make sure that my needs are taken care of. This was my first home (buying and selling) so I had a lot of questions to ask and was unsure of how to handle a lot of situations. Nancy was more than willing to spend as much time as I needed to make sure that all my questions were resolved. I would absolutely recommend Nancy to anyone looking for an agent."
-Megan Stanley
"Nancy is a true gem in a seemingly crowded field. She earned our complete trust not just as a realtor but as a personal advocate. We were relocating to the Asheville area from overseas and needing to find just the right home for our family in a rather tight time frame. Nancy was truly a wonderful asset to us-with just a day's trip to the area, I was able to get very comfortable with having Nancy represent our needs. She was quick to understand our preferences, needs, and limits. Though there were no houses available when we visited, Nancy had our complete confidence and kept her ear to the ground for us, feeding us updates on the housing market, news of our preferred neighborhoods and new listings. We were so comfortable with her abilities and qualities that when she passed us a new listing that she thought was the one we might be waiting for, we had the confidence-and Nancy had the skills and perseverance-- to get it under contract from overseas. Nancy is not just a competent realtor who knows the area and market cold. She is, more importantly, someone who cares about us as individuals, who earnestly listens and understands what we are looking for and why, and wants us to be completely happy. She didn't just help us buy a house-she helped us find a home."
-J. Koon
"Several months ago we were in Asheville for a few days at a conference and decided to look at properties in the area for a possible future retirement home. We immediately loved the Asheville area and so we discussed our plans and needs with several Realtors as we began our search. We were most fortunate in finding Nancy Kern to help us. Amazingly Nancy did find the most beautiful property that was perfect for a home site, close to Asheville but quietly secluded with a 360-degree mountain view. She showed it to us early one morning when the sun was just up and the view and the property were spectacular. The property was listed with another agent, and the owner, a retired gentleman, lived in Florida, which made communications and negotiations somewhat more challenging than would normally be expected. Nevertheless, Nancy's diligence and persistence paid off, and she was successful in obtaining us a signed purchase agreement with the owner. The agreement provided for a sixty-day due diligence period, and since we live in Louisiana Nancy undertook to explore all of the issues, investigate all of the contingencies, and connected us with builders, architects, and other professionals we needed to satisfy ourselves that this was the right property for us. Nancy then put us in contact with an excellent title and closing attorney, and after the title examination was completed, she helped us with the remaining items of curative work required to complete our purchase. Needless to say, we were and are most pleased, satisfied, and delighted with the work that Nancy has done for us. She has gone far above and beyond what we might have expected from a real estate agent in making our experience a great success. We highly recommend to anyone looking for assistance with real estate in the Asheville area that they look no further than our friend Nancy Kern."
-Debbie and Glenn Alexander
"We stumbled upon realtor Nancy Kern almost by accident. I had a passing interest in seeing a condo, and she was the person the agency sent to show it to me. I had not decided yet whether I wanted to relocate, so I was what might be called a "shaky" buyer. Even knowing this, Nancy was extremely helpful without being pushy and did lots of great research for my husband and me as we were trying to decide if we even wanted to move. We ended up listing our house with her at the same time we were pursuing the purchase of a condo through her. Though I was initially wary of doing both transactions with one person, it worked out extremely well, mostly because Nancy knew what she was doing and knew personally so many really competent people throughout the process (banks, attorneys, etc.).At one point in the process, we had a home inspection done on the home we were selling, and discovered some issues that needed immediate attention. During that same time, we had experienced a death in the family and were 1,000 miles away for more than a week. While we were away, Nancy located the various vendors needed to perform the repairs, got estimates for repairs, got our permission to do the repairs, and met the vendors at the property to oversee the work. That whole process was so well managed, our being out of town and somewhat distracted did not hamper our buying/selling process one iota. We were very impressed and truly grateful. In fact, as a result of all this, when we moved into our new home and needed some work done, we used Nancy's vendors instead of the people we had used in the past because they were so professional, prompt and affordable. Not only is Nancy a gem, but her Rolodex is priceless! Though we don't plan to move again for a very long time, we would not hesitate to use Nancy if we needed some real estate advice or assistance and have recommended her to friends without reservation."
-Riley and Koza
"When our son went to UNC-Asheville and tired of dorm life, we began a search for an affordable old house which could be a quieter home for him and chosen room-mates and a project to test his desire to rehab old homes for a living. Enter Nancy Kern. Not only did she help us find the perfect house and neighborhood to suit our purposes, but she became a good friend. Fifteen years and nine real estate transactions later (including personal residences, rental properties, and sales of our son's rehab projects) we have grown to love Asheville, and we treasure our friendship with Nancy. Now she has found the perfect next home for my nephew and his family. The relationship continues. We recommend Nancy with the greatest confidence. Her knowledge of Asheville and the surrounding area, her experience, and her intuition combine to make an outstanding real estate broker and guide."
-T & J BOBO
Looking Glass Realty
Listings
Sorry, but we couldn't find any results in the MLS that match the specified search criteria.