Real Estate Agent
Pat Hawkins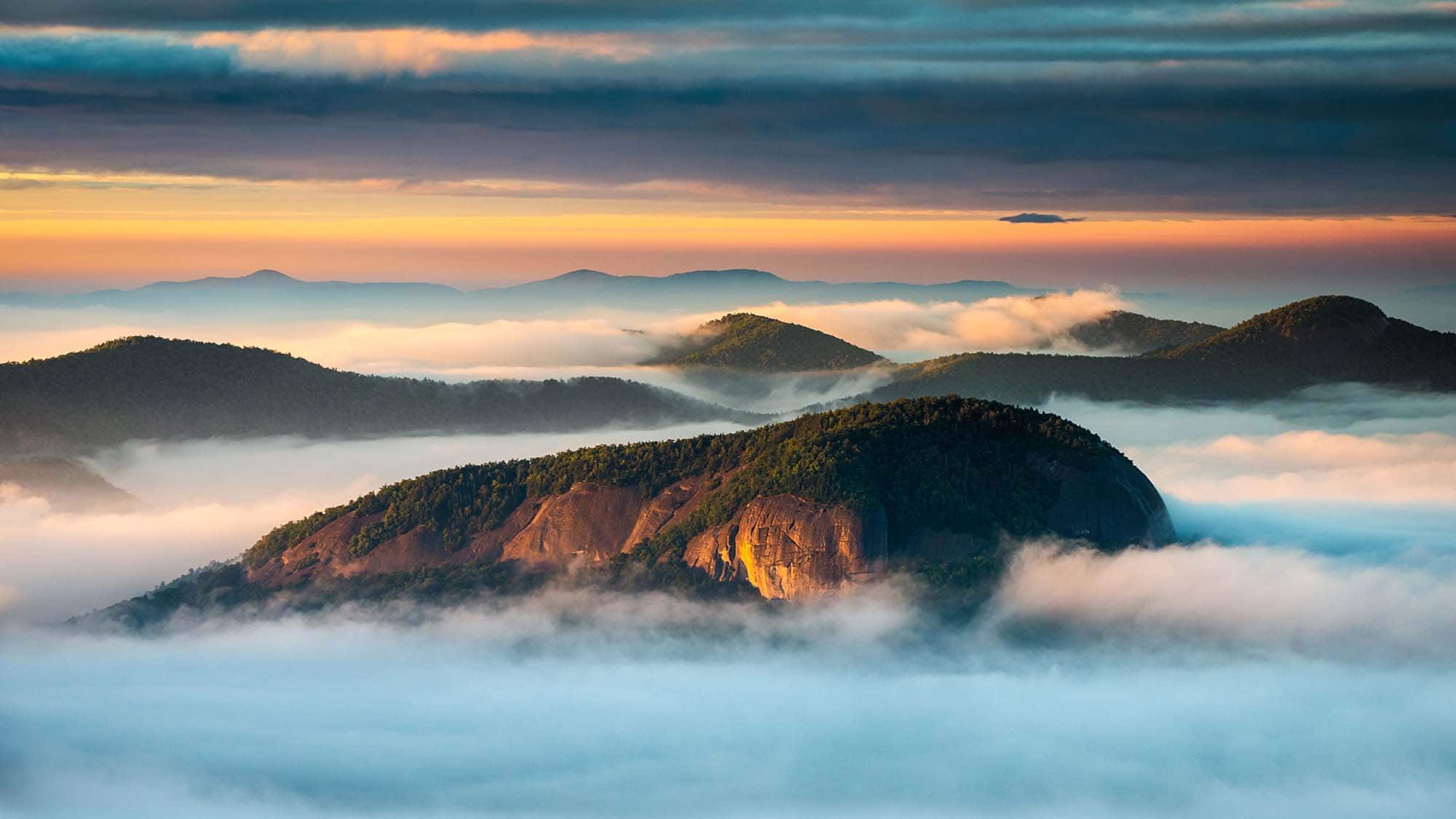 Though I spent most of my life in Jacksonville, Florida, I spent the first eight years right across the Blue Ridge Parkway in Waynesville. It never got out of my blood and many of my family vacations were spent at Lake Junaluska. Simply stated, I love these mountains. I purchased a vacation home in the Lake Toxaway area and spent my summers and every opportunity there while teaching in the Jacksonville area. In 2004, I returned full time to the area and began working in real estate shortly thereafter.

I moved into Brevard in 2016 and love the vibrancy of this precious town. My personal passion used to be running but is now hiking. There is almost no real or imagined illness that a hike in these mountains (or elsewhere, for that matter) will not cure. In 2011, I scratched off a bucket list item by hiking the 500-mile trek across Spain, the Camino de Santiago. Since then, I have hiked in Scotland and Wales but commented while on these hikes that at home the hiking is just as wonderful.

While that is my personal passion, my real estate passion is working with buyers. I love all aspects of it… meeting people, looking at homes, and, most of all helping someone find just the right home. I would love to work with you to help me fulfill that passion and help you find your dream home.
"Pat Hawkins is terrific! She is the COMPLETE package for a realtor. She was resourceful, found movers, handimen, and more! I have now dealt with several realtors and have never received the level of care and professionalism that Pat offers!"
-Tracy Harvey
"Don't know much about Looking Glass Realty but if Pat Hawkins is representative of the other realtors in that office then you can't go wrong. Pat not only showed us the property we ended up buying but gave us a lot of insight in to the community and town we were buying into. She became a good friend!"
-Brian Hoyt
"My wife and I recently worked with Pat Hawkins at Looking Glass Realty to purchase our new home in Brevard NC. Locating and getting into the right home was particularly challenging as were residing in Illinois during the search and subsequent closing process. We met with Pat and outlined our purchase criteria. She was able to locate a home that met our objectives, structure an offer and help us get the transaction closed, all while working from long distance. Throughout the process she consistently responded in a timely and professional manner to our questions/concerns. We would highly recommend Pat and Looking Glass Realty."
-Steven Keate
"We worked specifically with Caterina, who treated us as her own family. She went absolutely above and beyond, making us feel heard, valued and safe. She helped to not only Mitigate a land purchase, but found a rental we could us( belonging to a fellow agent). Pat, as well, must be commended as an incredible agent and very graciously welcoming. Our family is quite blessed to have worked with Looking Glass, a very professional and outstanding outfit in Brevard!! We are better people for knowing them."
-Rachel McMahon
"About three months ago, my parents (in-laws really, but I claim them as my own parents :) made the decision to downsize and list their home in the beautiful Indian Lake Estates in the Lake Toxaway/Brevard area. They were referred by friends in the neighborhood to list their property with Looking Glass Realty's Pat Hawkins. I honestly cannot say enough good things about Pat! Not only did she sell their property in record time (less than one month!), but her sincerity and professionalism through the entire process has been remarkable. I believe the secrets to the success of this sale are Pat's knowledge of the market, knowledge of the area and AMAZING knowledge of how to present properties to buyers (and other realtors in the area who bring buyers!) Pat and her entire team at Looking Glass Realty have my 100% vote! Whether you are buying or selling and want someone who is honest and has your best interest at heart, call on Pat to help - she's a gem!"
-Jean Peck
Looking Glass Realty
Listings