Real Estate Agent
Scott Smith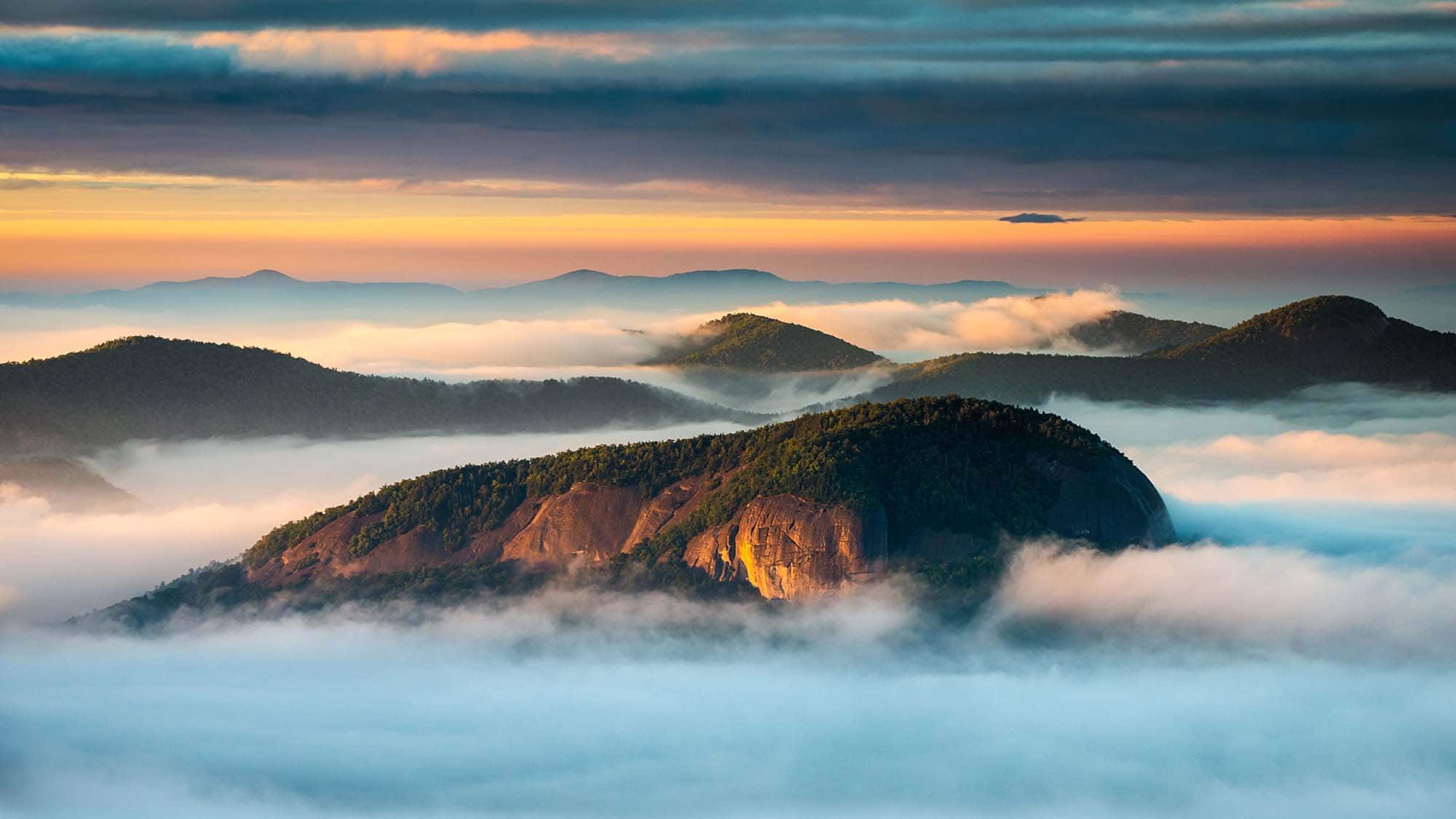 Scott Ryan Smith moved to the Cashiers-Glenville area of North Carolina when he was just 10 years old. Growing up in a small mountain town taught him a number of things. For starters, there are no secrets in a small town, mom and dad will always find out, and perhaps most importantly, people in small towns rally around each other. It is this conditioning, coupled with the work ethic and morals that his family passed on to him, that formulate the person he is today.

After graduating from Blue Ridge School in a modestly sized class of 13 students, Scott went on to attend Appalachian State University. He met his wife, Stephanie, developed a taste for craft beer, and earned a degree in English and a licensure in secondary English education. Scott and Stephanie followed their careers to Charlotte, NC but when their daughter, Layla, was born, they knew it as the right time to relocate back to western North Carolina and raise their daughter in the place they love.

The move brought a new career for Scott. He threw himself into the real estate world and now finds himself with experience in property management, caretaking of high-end homes, and in representing buyers and sellers across western North Carolina and into the Piedmont.

Scott loves the new challenges and the variation from day to day that a career in real estate brings, and ultimately, he values the relationships that are built throughout the process.

In his downtime, Scott enjoys fishing, hiking, trying to golf, and going camping with his family.
"Scott was great in helping us find a property. He was our eyes and ears in the area as we were purchasing remotely. Highly recommended!"
-Phil Profili
"Scott was great. He was friendly, knowledgeable, available to show houses, and worked very hard to find the perfect house for my family."
-Kim Cagle
"Scott is the best! He helped us find a beautiful property and went above and beyond to help us make the move from Charlotte as smooth as possible."
-Elizabeth Patterson
"Scott Ryan Smith exceeded our expectations of a realtor in many ways. He helped us find the perfect home while not rushing into any decision. Scott was available and always quick to respond to our questions and concerns throughout the process. I will highly recommend his services to others."
-Kaela & Stephanie Smith
"Scott's involvement was a daily and deeply personal work ethic that included his immersion in those details of the homes we visited that were pivotal in our final decisions. His recall regarding those "make or break" details were astounding and a valuable asset to our regard for his input."
-Isobel P Cordero
"Scott is an amazing real estate professional. He is very knowledgeable and will help you find the home of your dreams. He will work one-on-one with you to make sure you are getting what you need on your wish-list checked off. He will talk to you about each home and make sure that you are comfortable and willing to take that next step. As he told us many times - everything happens for a reason and the perfect house will come along. I would not be in my perfect house without Scott Smith."
-Elizabeth & Denver Patterson
"Scott Smith is very knowledgeable and easy to work with and has great communication skills. His familiarity with Bryson City was so helpful in guiding us towards the property that fit our criteria. He was always available and quick to respond to my many questions, but most importantly I felt like he was really looking out for us. You can tell he really loves what he does, too. Overall, Scott is a great real estate agent and I would definitely use him again in the future. We had great communication throughout the entire process and he handled all situations effectively. Absolutely outstanding service in every way."
-Nicholas Creta
"Scott exceeded our expectations in every aspect of searching for and then buying our house. He provided listings that included what we were looking for and when we found it, he negotiated such a great deal for us. He was very honest about all the things that could be an issue with the house and we really appreciated that he wasn't pushy for the sale. He was very responsive to all of our questions and really went above and beyond in every respect. We just felt we were in very competent hands throughout the whole experience. In addition, Scott is so friendly. He'll work hard for what you want and he'll be there every step of the way."
-Susanne Siebrase
Looking Glass Realty
Listings