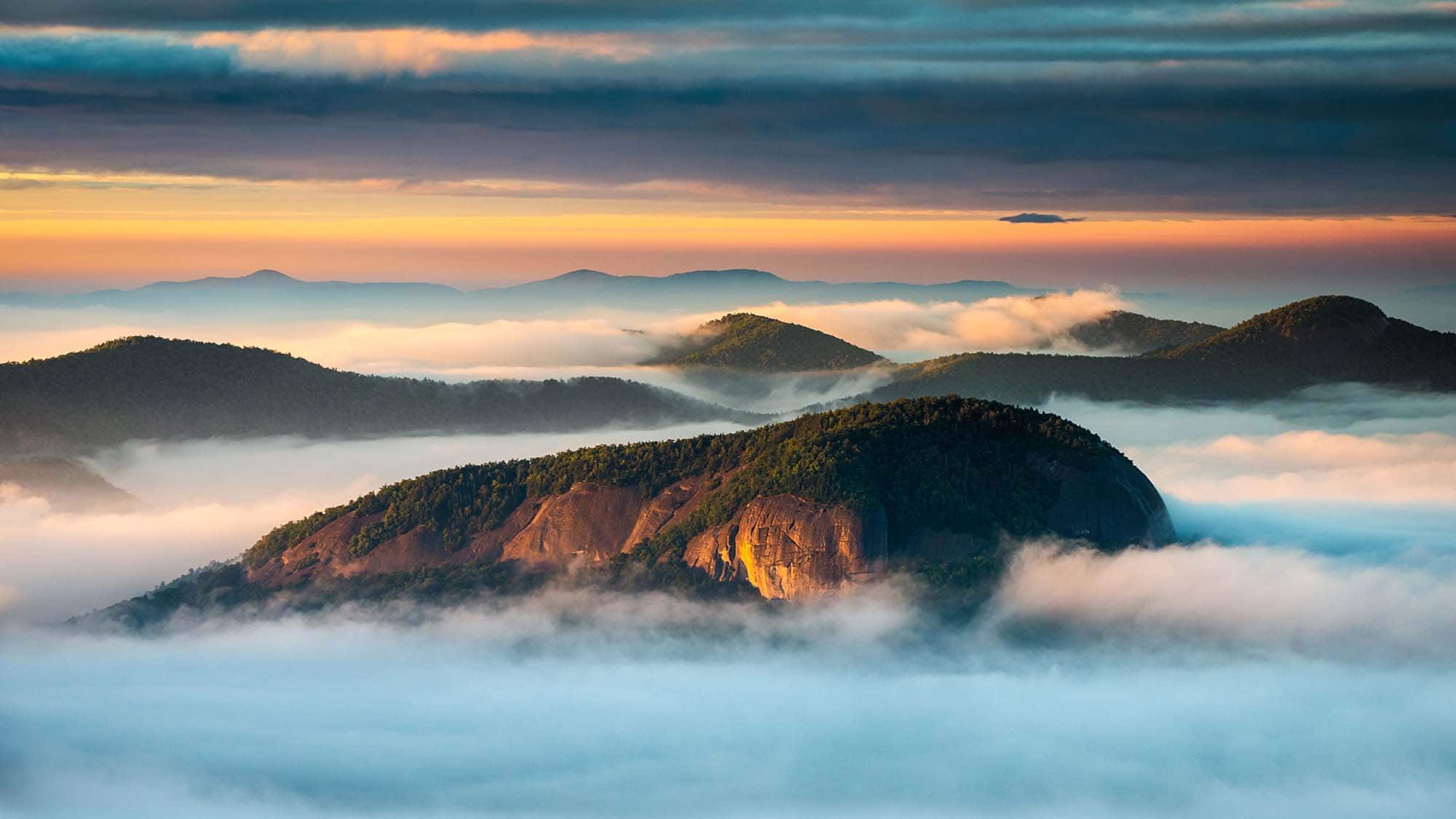 Tyler Davis is a native of Atlanta and has called Asheville home for nearly 10 years. Tyler developed a keen passion for the outdoors and a love for Western North Carolina taking countless trips to our beautiful mountain region. His extensive knowledge of Asheville's neighborhoods and surrounding markets will lead clients to find that perfect space to call their own. Tyler's effectiveness in the areas of communication and negotiating will put clients in the best position to hit all of their needs and desires when buying and selling real estate. 

With a career history rooted in sales and marketing, Tyler thinks outside the box and will use every skill in his arsenal to achieve your real estate goals. When working with buyers, Tyler is a great listener and knows how to look high and low for those great finds. If you are listing your property with Tyler, he will market your home using every constructive, practical method available to find the most qualified buyer for the transaction. He is welcoming and relatable, so expect to remain friends after the deal goes to closing. Tyler prides himself on his reputation and enjoys lasting relationships with countless community members and is likely to know someone just about everywhere he goes.
When he's not closing deals, Tyler is spending time in our ancient Appalachians, mountain biking, backpacking, SUPing, and playing golf. He's the coach of his adult kickball team with a not so great record 5 years running. Tyler loves live music and knows many local musicians and club owners. He's also quite enthusiastic about Asheville's food and drink community and will gladly show you around to his favorite local joints. Tyler considers himself a great amateur chef and can probably be found near a grill or smoker and enjoys cooking produce from his garden. Tyler enjoys living in the Oakley neighborhood and shares his home with his wonderful girlfriend and 2 sweet old dogs.
Tyler cares deeply for our beautiful neighborhoods and communities. He's passionate about helping others find their own piece of home here in Asheville. If you're looking for someone to make your real estate journey not only successful but a personal experience, he's the agent for you.
"Tyler Davis is the best. He always listened to our needs and after looking at several homes he found one that met our requirements. We love the home as do our dogs. I would recommend Tyler to anyone looking for homes in the Waynesville/Sylva area."
-David Arellanes
"Although Tyler is just starting his career, selling our house with him was a fun and exciting experience! With all the craziness out there Tyler made the process manageable and helped answer all our questions along the way. It's never a stress-free transaction but when you've got good people involved it makes all the difference! Thanks Tyler!""
-Katherine Wade
"Excellent experience in a tough housing market. Tyler was fantastic at getting us to see new houses as soon as they came on the market and always had great insight about the whole process. With his help we were able to find a perfect home for our family and he was there every step of the way. I highly recommend Tyler as your realtor."
-Ben Brunson
"I had the opportunity to work with Tyler Davis inspecting a home for one his clients. Tyler was very easy to work with and responsive with any questions I had. Tyler was even present at the time of the inspection, in his client's absence, which made it easier for me to relay some of my findings. Many relators overlook the importance of being present during a home inspection and how helpful it can be for their client. I hope to work with Tyler again soon and recommend him to anyone trying to buy or sell a home in the Asheville area or surrounding areas."
-Josh Finkler, Land Of Sky Home Inspections
Looking Glass Realty
Listings