Welcome To
The River Arts District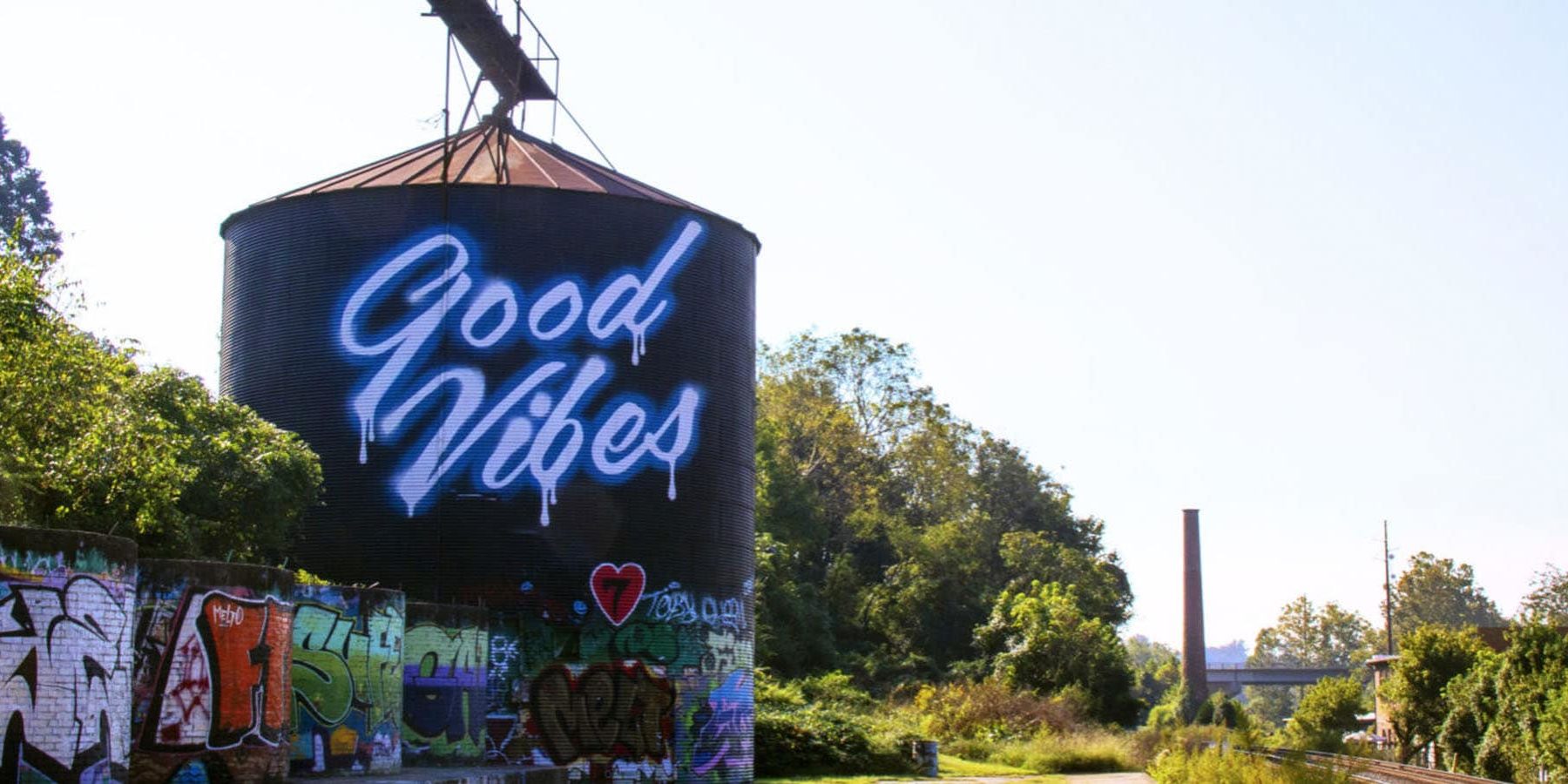 One of the largest and most diverse art districts in the country.
Located along the French Broad River just south of Downtown Asheville, the area known as "the RAD" was once Asheville's industrial center, a bustling district of over thirty tanneries, mills, and meat processing plants. But the Flood of 1916 and the harrowing years of The Great Depression took their toll: one by one the once busy factories closed down, leaving a ghost town of abandoned warehouses and mills.

In the 1970's, artists began to move into the area, drawn by the open space and cheap rent. Where artists go, investors soon follow. Throughout the 80's and 90's, the transformation of old buildings into working studios and state of the art galleries led to a renaissance of the area, and in 2005, the tenants and the building owners collectively united to officially name their thriving community The River Arts District.

Today the district boasts over 200 artists in 23 buildings that remain open to the public. Visitors will find everything from glassblowing to painting, pottery, jewelry, screen-printing, and woodworking.
Homes for sale in or near the River Arts District comprise an eclectic mix of single family homes and new construction. New condominiums are also on the rise, providing a convenient option for buyers looking to immerse themselves in the hippest scene of the Blue Ridge Mountains.

To live in or near Asheville's River Arts District is to enjoy a plethora of dining and entertainment options within walking distance of home. An array of coffee shops, restaurants, and local breweries make this a prime nightlife destination for tourists and residents alike.

The River Arts District Transportation Improvement Project, begun in 2018, also brought improvements to the roads, the landscaping, and the greenway walking and cycling paths, making the area an ideal place for area residents to gather for a Friday evening family bike ride or a Sunday morning stroll.
Amenities:
Ample Parking

Free Trolleys on Second Saturdays

Pet-Friendly

Odyssey Clay
The North Carolina Glass Center
Foundation Studios and Foundation Woodworks

The RAD Riverwalk - 10 foot wide, 2-mile greenway renovated in 2021 that follows the river with room for bikers, lakers, and skaters

Carrier Park
The French Broad River Park
Tubing on The French Broad River

Fine Dining, casual eateries, coffeeshops

Breweries - Wedge Brewing, New Belgium Brewing Company , Zillicoah, Ginger's Revenge, and Hi-Wire's RAD Beer Garden

Wineries - Pleb Urban Winery and Bottle Riot

The Grail Moviehouse

Live music - The Grey Eagle, The Guitar Bar, and Salvage Station

Community Location
10 minutes from Downtown Asheville

10 minutes from Mission Hospital

20 minutes from Asheville Regional Airport

30 minutes from Hendersonville

45 minutes from Brevard
River Arts District Community Details
Description text
River Arts District City: Asheville, NC
River Arts District Homes for Sale
Be Determined.