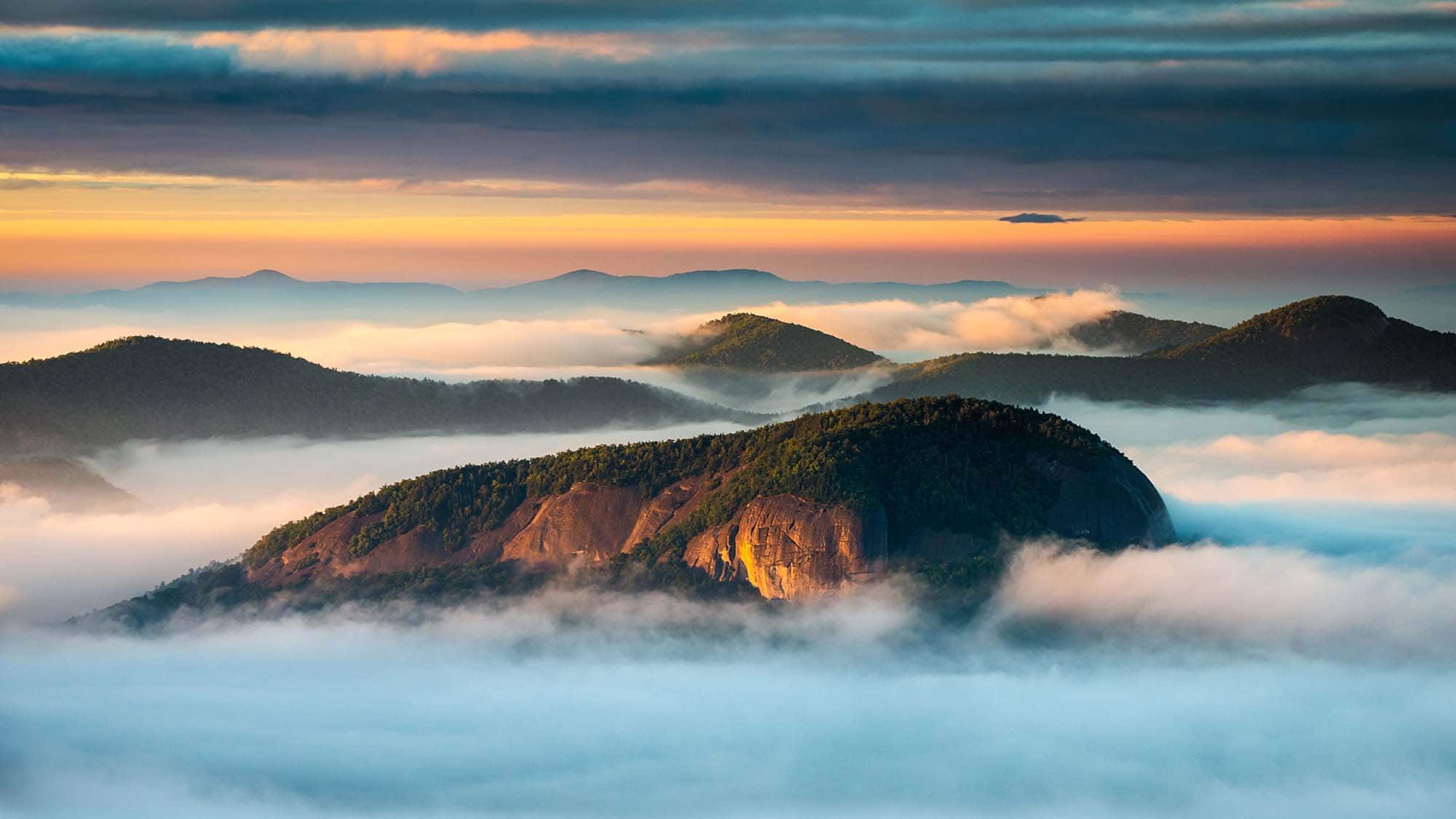 It all started the summer of 1984 when Jeff first went to summer camp in the mountains of Western North Carolina. At the time, he was unaware that what was just a vacation for his parents (likely desperately needed and well deserved!), would be so instrumental in shaping his adult life and career. This annual summer excursion continued until he received the ultimate ticket to freedom, his driver's license. But instead of chasing social engagements and football games, he drove the hour to Pisgah National Forest every weekend to camp, hike, and bike. He just couldn't shake the allure of these mountains. After a few brief stints of trying to find home in other places, Jeff succumbed to his inner calling and moved to the area in 1998. Since then, he has lived in Asheville, Hendersonville, Mills River, and Brevard.

Jeff is passionate about the outdoors and can typically be found exploring the nooks and crannies of these mountains on two wheels (mountain bikes or motorcycles), hiking, lounging by the Davidson, or enjoying a post-adventure beverage at The Hub or Ecusta Brewery. Jeff is keen on supporting local businesses as well, so he is easy to spot at locally-owned restaurants and shops around town.

After a few decades of working in the outdoor recreation industry, Jeff decided to put his knowledge of the area and market to use in Real Estate. His business development experience in his prior career allowed him to sharpen his marketing and customer service skills. Jeff enjoys putting this knowledge to work for you by making sure your listing is getting the most eyes possible, or guiding you through the buying process. Jeff prides himself on being thorough and making sure his clients feel comfortable about their real estate journey.

Whether you are looking to buy or sell, Jeff will leverage his experience to help you meet your goals in a timely and efficient manner.
"Our realtor jumped through hoops to make it possible for us."
-Anita Laughlin
Looking Glass Realty
Listings