The ongoing global pandemic could change the way Americans work and live.
The last few months have been an unpredictable time for economies around the world, and Western North Carolina has been no exception. It is difficult to predict what the effects of this turbulence will be on the local housing market. Real estate near city centers was once more desirable because commute time was one of the most important factors when considering housing. In recent years this behavior has shifted, as suburbs and rural areas have drawn buyers even before the global pandemic. The trend of moving away from metropolitan areas is not new. However, experts say that newly implemented remote working options, coupled with a desire for less densely populated living areas, could accelerate the existing trend. According to a Harris Poll survey, nearly one-third of Americans are considering moving to a less densely populated area (Hart, 2020).  In this time of uncertainty and upheaval, one thing seems clear: Americans' behavior and lifestyles are subject to change, including the location and type of homes they're seeking. 
Corporations like Twitter and Facebook have made headlines recently by announcing that "work from home" policies may be extended, possibly indefinitely. This opportunity to work remotely, coupled with a desire to relocate outside larger cities, could result in an abundance of buyers eyeing WNC real estate. Employees looking for home office space and larger lot sizes may find more value in suburban and rural markets. Local real estate firms have already begun to feel the effects of this. The number of homes under contract jumped 34% from April to May of this year and showed a 10% increase over the number from May of 2019. This would suggest that the increase is not only a result of a reopening economy but a genuine increase in market activity.
The luxury home market is showing particularly strong growth, perhaps due to homeowners relocating from expensive metropolitan areas. The number of luxury homes (defined as selling for more than $600,000 for purposes of this article) under contract in May of this year was 26% higher than May of last year. Nationwide statistics have yet to reflect the trend of people fleeing cities, but local numbers do indicate an increase in buyers' interest in our area.
If remote work policies do continue indefinitely, it would be reasonable to anticipate that this influx may have a sustained and long-lasting impact on our housing market. We may see an acceleration of the existing trend of relocation to less densely populated areas, resulting in an increased volume of real estate sales in our area. This seems to be particularly true for the luxury home market. Whether buyers are leaving cities to find more space, larger homes, fewer people, or an area that better fits their lifestyle, they seem increasingly likely to be shopping in Western North Carolina. 
Sources:
Hart, Kim (April 30, 2020) "Why Coronavirus May Prompt Migration out of American Cities." Axios www.axios.com/coronavirus-migration-american-cities-survey-aba181ba-a4ce-45b2-931c-6c479889ad37.html.
Zillow Research (May 13, 2020) "More Remote Work Opportunities May Make Suburbs More Desirable." Zillow Research www.zillow.com/research/coronavirus-remote-work-suburbs-27046/.
McLean, Rob (May 22, 2020) "These Companies Plan to Make Working from Home the New Normal. As in Forever." CNN, Cable News Network www.cnn.com/2020/05/22/tech/work-from-home-companies/index.html
Additional Articles
From Looking Glass Agents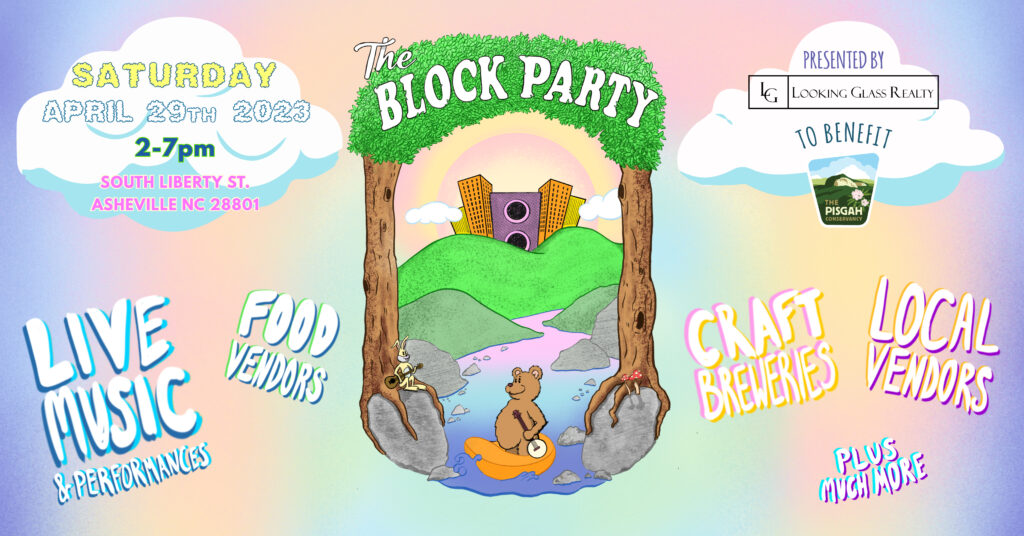 The Second Annual Block Party will be held on Saturday, April 29th from 2:00 – 7:00 PM on South Liberty…